The launch of FedNow is likely to drive the growth of account-to-account payments in the U.S. However, it's not the only payment scheme. How does FedNow compare to RTP® from the Clearing House and Zelle?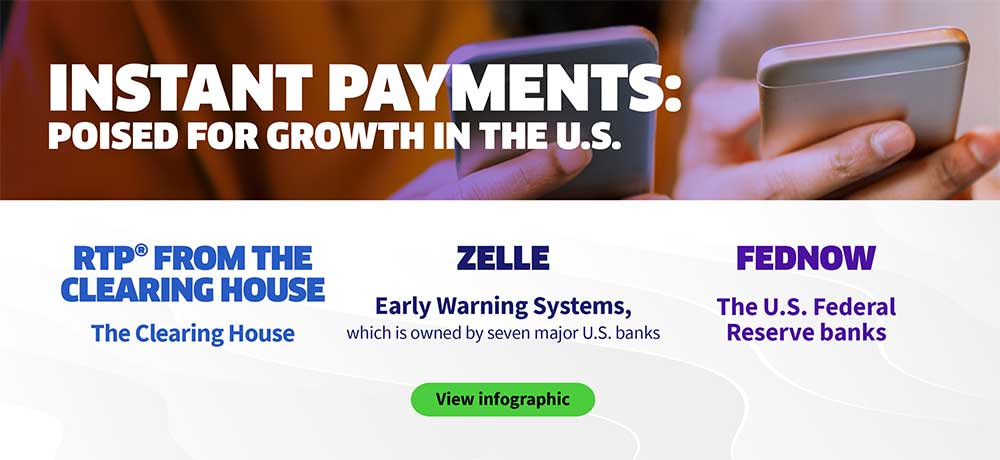 Download our infographic to get the full picture of real-time payments in the U.S.
Let's Talk
Together, we can work to solve your business goals. Please provide your email address below and a representative will reach out to you soon.