Fintech Insights
Modernization journey: Your route to costs savings now
Joel Wheelis | SVP, Group Executive, FIS
September 14, 2020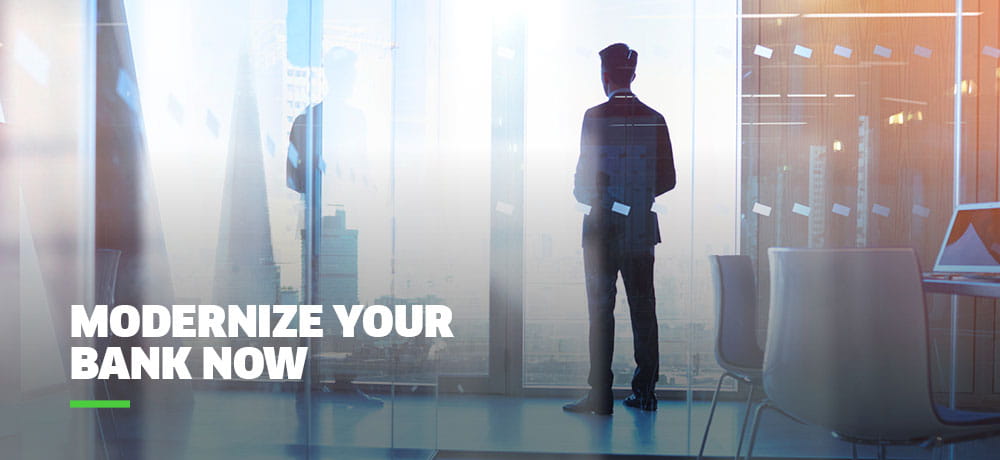 Today's banking world doesn't look much like it used to. The shift to digital has completely upended what customers are looking for from their banks. Convenient, immediate service that happens when and where they need it isn't a differentiator anymore; it's a must-have for any successful bank. And with the rise of nontraditional banking solutions, advances and innovations are happening faster than ever. Scale, creativity and adaptability will be what helps banking institutions thrive.
Technology advances, as well as financial and competitive pressures, have shifted the market in the last 5 years. Now, as we remain in the midst of a global pandemic, many banks are looking to expedite their modernization journey. The customer experience is a leading determiner of any bank's ability to stay relevant and is becoming an increasing focus for financial institutions (FIs) across the globe.
With everything from digital strategy to open banking, organizations are struggling to keep their strategic focus on customer-first banking practices. Some of the struggle comes from the bank infrastructure itself, with modern banking practices requiring an adjustment to core banking systems—the front and backend software that do the transaction processing behind the scenes. As those systems age, banks lose out on the agility they need to move faster, work smarter and cut operating costs. Legacy cores are challenged not only through their lack of agility but also the skills typically needed to maintain are quickly running out because many of the legacy developers have retired.
Modern core banking platforms and solutions can deliver the intelligent automation, cloud-based core banking and other innovative solutions that improve the customer experience, enhance your bank's digital presence and sharpen your competitive edge. These modern core banking solutions are built to be configurable via sophisticated product parameterization – thus creating improved time to market.
Core banking in the cloud allows banks to move away from a model where all technology is in one place (the bank's data center) to one where APIs affect data movement instantaneously between multiple parties. Banks can mix and match "best of breed" solutions from their fintech partners and have the agility to adapt and evolve their solution set rather than being locked-in to a specific technology.
With this approach, banks can become innovators, build new products and scale the business. They can achieve a business agility that is impossible for a bank with a legacy core. New services can be delivered quickly and cost-effectively, facilitating a better customer experience. And by consolidating disparate applications such as checking, savings, loans, mortgages, etc. that sit on different systems to one cloud-based platform, FIs can realize a faster return on their investment.
FIS Modern Banking Platform is our next generation real-time, digitally enabled solution that comprises modular line-of-business components. It empowers you to build a bank that's a manifestation of your brand and business vision. All components are accessible through application program interfaces (APIs) to offer an open platform with robust plug-and-play components and event driven architecture. You can easily add new functionality and customize to meet diverse market needs and compliance requirements, running on a powerful, ever-evolving platform.
Smooth, guided path to Modern Banking Platform on the FIS Cloud Leverage FIS investment in utilities and human resources for faster, de-risked modernization
Reduced processing risk
FIS has 50+ years of experience providing technology solutions for banks. We deliver optimized processing environments that ensure fast processing and uptimes that are protected by financially backed Service Level Agreements (SLAs)
The time is now to modernize. Consider all your options and know that FIS can provide paths that allow you to not only delight your customers and meet their expectations, but also to begin to save costs sooner rather than later.
Hablemos
Juntos, podemos trabajar para resolver sus objetivos comerciales. Proporcione su dirección de correo electrónico a continuación y un representante se comunicará con usted pronto.