FIS Modern Banking Platform
Modernize your bank or launch and scale a new bank with a next generation digital core banking platform
Get in Touch
A Core Banking Modernization Solution with Speed, Connectivity and a World-class Partner
With support for all bank types, Modern Banking Platform is FIS' response to banking needs in the digital age. This all-new innovative, next-generation core is built on FIS' 50 years of fintech experience. FIS Modern Banking Platform is cloud-enabled, containerized, open and secure – a modernization solution designed with API-first functionality that puts you in control. Plug and-play to build the bank you need today with the flexibility and speed needed to innovate into the future.
Lower your costs, reduce IT burden, manage regulatory demands and easily launch new products — all in one flexible real-time digital core banking platform providing a better experience that delights your customers and empower your employees.
How FIS Empowers Core Banking
Digital Banking from every angle, when and how you want
Differentiate with FIS' Digitally Enabled, End-to-end Modern Banking System
Achieve strategic success though incremental modernization, and adopt a DevOps approach
Cloud-capable – Harness the Power of Real-time Data
Deploy a cloud-based digital platform to deliver experiences as good as – or better than – your most nimble competitors
Relieve Regulatory Hurdles with an Adaptable Compliance Engine
Be compliant on day one and keep pace with regulatory change – guaranteed – while leading the pack and operating within your risk appetite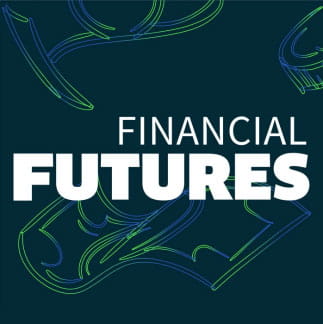 Banking's Digital Transformation
In season 5 of Financial Futures, FIS® experts explore banking's digital transformation and what this trend actually means for banks, consumers and communities.
Get Started with FIS Modern Banking Platform
See how FIS can help you address your challenges.