Fintech Insights
The challenge of creating a great digital data experience
Tim Nargassans | Data Solutions Group, FIS
November 22, 2021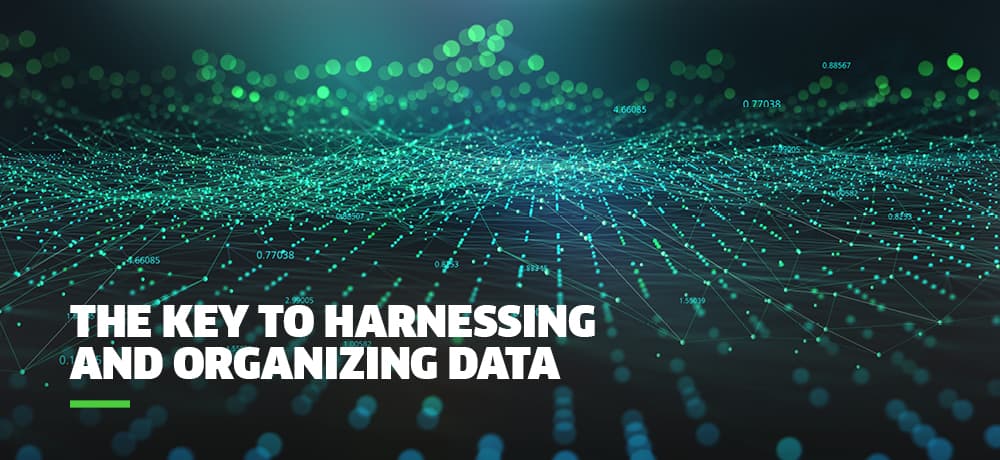 We all know consumers have been chasing great experiences, and the businesses that can deliver that 'wow factor' will be rewarded. We've recently changed almost every aspect of the way we feel about our world at a deep level. In both our personal lives and workplaces, our impressions and emotions are driving the business environments we choose to frequent. We are putting ourselves and our families first and are less likely to compromise.
The challenge facing most businesses is their ability to harness and organize the data required to create memorable and frictionless experiences. The key is taking a fresh look at the three layers of any great product or service – people, process and technology.
Changing the professional services paradigm
The foundation for achieving great memorable experiences is our people. Whether it's our customers or our employees, we must approach all development from their point of view. We need to plug into their needs through not only increased professional services and augmentation, but also through a reimagined approach.
These are not the massive consulting and implementation projects of old, but rather a new way of approaching each business and unique problem with a fresh design thinking approach. We need to connect with our stakeholders in a more personalized way to understand what their true pain points are, as well as their strategic goals and future vision. Only then can we find the right path and build a realistic and achievable roadmap to success. One that honors the principles of minimum viable products enhanced through incremental delivery while also providing the scale to deliver products and enhancements quickly to adapt to future needs.
We are increasingly dependent on data, and our ability to build lightweight, value-driven business cases through the cloud is a critical barrier to businesses realizing the inherent benefits of monetizing their invaluable data assets.
Journey mapping all personas
To deliver the type of customer experience that has typically been reserved for the world's premier brands, you need to carefully examine the outcome you hope to achieve and focus on the journey a real-world user will go through. Develop several named consumer user and employee user personas that can act as a guiding light throughout the process and include those personas in journey mapping sessions.
As an example, support and reporting are often afterthoughts in the development process, but they make all the difference. Straightforward process makes for happier employees, and employees that support a product and strongly believe in is always your best salesperson and advocate.
While we're redefining the workplace, let's not forget to focus on the people behind the product or service, and embrace a 'systems thinking' mindset to the end-to-end experience. If the employees supporting your product aren't excited about it, how do you think your customers will feel?
Data technology as a service
Technology is essential to deliver great user experiences, but the landscape seems to be continuously accelerating in its complexity. With a solid process mapped out and your bottleneck areas identified, you can take a lightweight approach in selecting the right tools to complement the end-to-end system. The biggest mistakes are overengineering and chasing the 20% instead of a more proof-of-concept approach to reach a viable product that covers 80% of your needs and is simple to use and support.
The elephant in the room isn't technology though, it's data. Data governance is the new normal as a critical cornerstone. Whether you are a highly regulated business or not, whenever you deal with data, you are regulated. Understanding GDPR or CCPA data privacy standards and ensuring compliance with them as well as numerous other regulations can be daunting, to say nothing of the security implications and risk mitigation to protect that data, your business and its reputation. Add in the implications of the cloud components along with machine learning and artificial intelligence, and we often find ourselves in a buy versus build mentality that requires a true partnership mindset to achieve success.
Bringing your vision to life
Taking this strategic approach to data advisory services and bringing an end-to-end vision to life has been the FIS Ethos team's passion, and it's exciting to speak with industry leaders about their company's future goals in this new environment. A great many companies are playing catch up and just now investing heavily in reimagining their experiences for both their customers and employees. Now more than ever, cloud and data technologies are leading the way to enable new capabilities for the masses through software as a service (SaaS), platform as a service (PaaS), and data as a service (DaaS).
Organizations that can successfully adapt will thrive in the new paradigm. Whether it's basic storage and reporting or advanced analytics and data sciences, the depth of our FIS Ethos team's skillset combined with FIS' vast data footprint gives us unique insights into nearly every aspect of the economic lifecycle. Our long history in data movement and 24/7/365 essential systems enable scores of new cloud data use cases that are built on a reusable framework but custom tailored to the individual client needs and state of maturity.
We're excited to help bring your vision to life!
Vamos conversar
Juntos, podemos trabalhar para atingir seus objetivos de negócios. Por favor forneça seu endereço de e-mail abaixo e um representante entrará em contato com você em breve.