Fintech Insights
Powering the Future of Order to Cash with Accounts Receivable Software
Neeraj N. Gupta | VP, B2B Solutions
June 13, 2022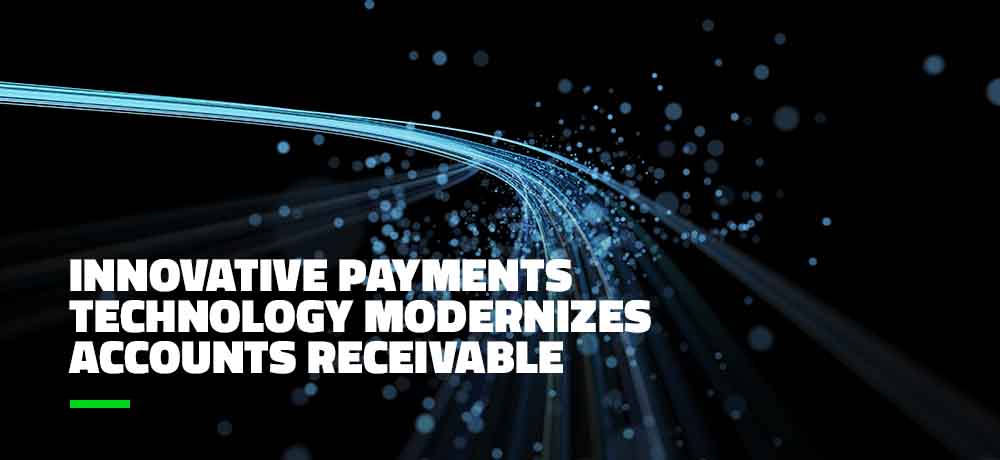 Cash flow is a key indicator of the financial health of an organization and the order-to-cash cycle is a critical component. Tasked with ensuring healthy cash flow by collecting customer payments as quickly and efficiently as possible, accounts receivable departments must be willing to modernize their payments processes.
Integrating accounts receivable software automates manual steps and optimizes other functions with actionable insights powered by machine learning. A digital-first approach in partnership with a tenured provider can help accounts receivable departments drive operational efficiency, maximize opportunities and ensure healthy cash flow.
Do more with less
Rising collections volumes coupled with the same or flattened staffing is a significant challenge for accounts receivable departments already under pressure to optimize collections, maintain consistent cash flow and forecast the future. Disparate internal and external systems and data sources result in siloed processes that are inefficient and risky.
Days sales outstanding (DSO) is a key metric in gauging the performance of accounts receivable teams, given its role in driving cash flow and enabling growth. While top-performing companies achieve a DSO of 24.1 days , the average is 53 days, With less staff and a lower budget to work with, half of receivables professionals say improving DSO and past-due accounts receivable is their primary challenge .
Accounts receivable teams are also responsible for conducting thorough credit reviews of customers and partners and must revisit their process regularly as risk profiles change. While necessary to maximize sales and minimize risk, credit profiling is also time-consuming and prone to errors .
Connecting the order-to-cash cycle through technology
As commerce becomes more connected and global, organizations must embrace technologies that enable a more connected and global accounts receivable process. An integrated collections management system that utilizes accounts receivable management software to harmonize functions and vendors across the customer life cycle is essential. By enabling an end-to-end view of transactions for both buyers and suppliers, organizations can streamline their accounts receivable operations.
Consolidating multiple solutions and workflows through cloud-native APIs that offer modular capabilities allows organizations to drive efficiencies with their enterprise resource planning (ERP) system of choice. The use of an ERP or accounts receivable system is the preferred method for 39% of credit and collections managers, and 59% are planning to increase their investment in digital initiatives to automate the process .
Solutions that utilize process automation, artificial intelligence and machine learning technologies eliminate cumbersome manual processes. Accounts receivable teams can view payer activity across invoices, credit terms, disputes and payments as well as assess, review and monitor credit risk. Additionally, cash application eases an essential component of accounts receivable processes by automating invoice-matching and posting of payments.
Partnership, experience and credibility matter
Accounts receivable automation is key to keeping pace with the digital payments technology driving commerce today. With the GETPAID solution from FIS®, accounts receivable departments benefit from a fully integrated, web-based accounts receivable software solution that has received many accolades and awards from top industry analysts and publications including the 2022 Gartner Magic Quadrant Report, IDC MarketScape link , Treasury Today's Adam Smith Awards link and Global Finance magazine .
Powering the future of your accounts receivable department doesn't have to fall on your shoulders alone. Ask your trusted payments partner about options for digital-first, data-powered accounts receivable software.

Vamos conversar
Juntos, podemos trabalhar para atingir seus objetivos de negócios. Por favor forneça seu endereço de e-mail abaixo e um representante entrará em contato com você em breve.