Fintech Insights
The power of personalized loyalty programs
Mladen Vladic | General Manager of Loyalty Services, FIS
February 28, 2022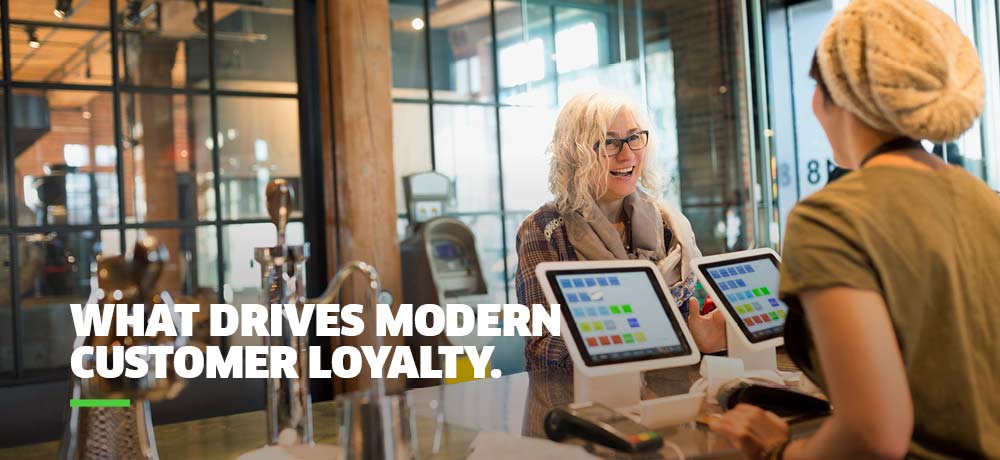 Customer loyalty programs have changed immensely in the past decade. Gone are the days of the "punch card loyalty program" where customers need to go to one local store several times in order to feel that they are being rewarded for shopping in the same place. Today's customers not only expect to be rewarded instantly for shopping at their favorite brands and to be able to use their rewards immediately at the Point-of-Sale (POS), but they also expect optimal engagement with brands pre and post purchase through their preferred communication channel. Research also shows that 80% of consumers want a personalized experience and are more likely to do business with a company that offers personalization. Loyalty programs are starting to become a key growth factor for businesses, with 64% of brands reporting an increase in loyalty memberships in 2019 and 87% of shoppers reporting that they want brands to have a loyalty program. Based on those stats, banks, credit unions, and merchants need to prioritize giving their customers a personalized loyalty program that will meet their individual needs and not take a one size fits all approach.
Engraining your personalized loyalty program in your strategy
In order to get the most out of your customer loyalty program, it needs to be a key factor in the strategic plan of the company. A successful program can be thought of as a way that the brand communicates with their consumers as an integral part of brands' overall marketing strategy already in place and makes consumers brand ambassadors that influence their followers. In the same way, every employee of the company from the cashiers/tellers to the CEO needs to embrace the loyalty program that they offer. A united organization that has a clear understanding of the benefits that the program will bring is the only way that the program will have a successful adoption.
Customer segmentation and personalization – Key components of a successful loyalty program
A brand's customer loyalty program cannot be one size fits all. With a high number of consumers wanting a personalized experience, financial institutions and merchants need the technology that will allow them to offer individualized rewards for their most loyal customers. Gaining insights about customer preferences and engagement pattern through the use of data is essential part of successful loyalty strategy. This involves taking a hard look at the market that the brand is serving and tailoring the program to fit what this group desires. For example, different generations want different types of rewards and to receive those rewards through a different variety of channels. Baby Boomers are willing to log onto their bank's website and redeem points in order to receive a gift card several days later. This is not the case with Millennials and Gen Z, who put a much higher value on their rewards points being instant and frictionless, even if less value is delivered in exchange for that convenience. This means taking out the laborious process described before and replacing it with one that will allow users to receive their loyalty currency and be able to spend it immediately at the POS. The wildly successful Starbucks app is a prime example of pos loyalty program that has built a devoted customer base by sending rewards to customers instantly after a purchase through their app and allowing those rewards points to be redeemed at the POS as well as used for "to-go" orders.
If executed correctly, a brand's personalized loyalty program can lead to building a customer base that feels empowered when they shop, creating repeat customers. This is done through viewing loyalty programs as an engagement and communication tool for customers. This tool needs to be universally accepted throughout the organization in order to ensure a smooth adoption. After all of that, the rewards program that your brand does roll out will fit your customer base, empowering them to become repeat visitors. This is how brands can make the most of instituting a rewards program that stands above their competition.
EDITOR'S NOTE: This article was originally published in March 2020. It has been updated for accuracy and comprehensiveness.
Let's Talk
Together, we can work to solve your business goals. Please provide your email address below and a representative will reach out to you soon.