The Future of Loyalty – Immediacy of Rewards Is No Longer a Waiting Game
Fintech2030
From the early days of S&H Green Stamps and cutout coupons on cereal boxes, loyalty programs have come a long way in terms of sophistication and effectiveness. Advancements in mobile technology, data analytics and digitization allow today's retailers, merchants and credit card providers to offer highly customized rewards programs, providing a powerful tool in attracting and retaining customers.
Where are loyalty rewards programs heading in the years ahead, and how will financial institutions be using them in the year 2030?
Transitioning to a holistic, relationship-based rewards model
"The biggest disruption we will see in the next decade in the loyalty programs is the phasing out of frequency-based rewards programs that rely on customers repeatedly using credit cards or banking services to accumulate points," says Mladen Vladic, head of loyalty solutions for FIS®.
"Rather than rewarding customers with cash back on card purchases or a free cup of coffee after they buy four cups at the gas station, we'll see an evolution of a fully customer-centric relationship rewards model that recognizes everything customers do with retailers and their financial institution, rewarding them for all their behaviors and not just some of them."
Transitioning to a more holistic, relationship-based rewards model, Mladen said, will require card issuers and financial institutions to think differently about their loyalty programs and invest in new technologies.
For credit card issuers, it will mean using transaction data more effectively to reveal insights about consumer behaviors and create specific offers for customers that anticipate and meet their financial needs. For financial institutions, successful loyalty programs will build trust and long-term customer relationships, such as by providing "payment holidays" for loyal customers to help them manage through significant financial burdens they are experiencing.
"This natural evolution of loyalty will mean more personalized rewards that are based on meaningful customer data insights," says Vladic. "This doesn't mean consumers won't continue to make big purchases through their loyalty programs, but their buying power shouldn't be limited to only certain or predetermined experiences."
Removing friction to provide instant consumer gratification
But perhaps the biggest shift coming to the world of loyalty programs, Vladic says, has to do with the immediacy and convenience of the rewards-redemption experience.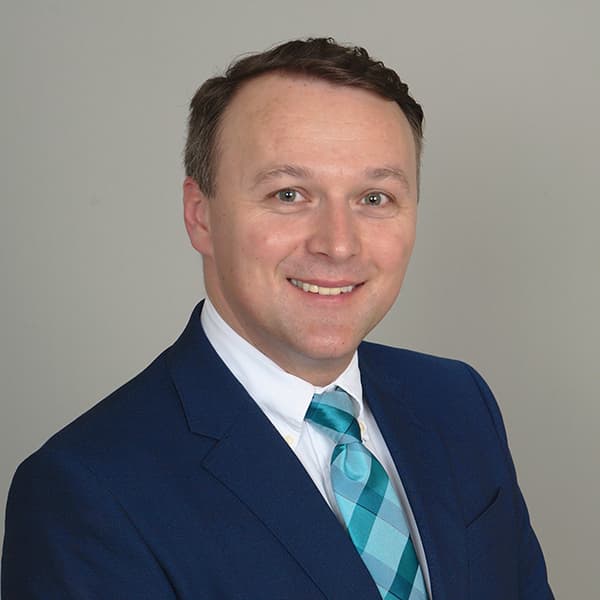 "In the future, loyalty programs will need to revolve around customers – what their interests and financial obligations are – as opposed to leading with specific benefits. This will allow retailers and financial institutions to create, build and retain stronger relationships with their customers."
Mladen Vladichead of loyalty solutions at FIS
That shift can be summarized in two words: real time.
"The current loyalty program model, where you save credit card loyalty points for a future purpose, whether redeeming for cash or purchasing a product, dates back to the 1980s," he says. "That is purely an aspirational reward, as consumers are required to wait until they have enough points to acquire that two-night hotel stay for a weekend with the family.
"In the future, that experience will become much more immediate and personalized. And that will happen by taking the friction out of the process."
For consumers, it is only a matter of time before that waiting game is over.
In October, Walgreens® collaborated with FIS to deploy its real-time redemption network, called Premium Payback®, at 9,000 Walgreens locations nationwide.
With FIS Premium Payback, Walgreens customers are given the option to pay with points at the point-of-sale after they've dipped, swiped or tapped their eligible card. A prompt on the card terminal asks shoppers if they want to apply a $10 credit based on available eligible points from their bank.
Walgreens is one of a growing number of merchants to offer customers the opportunity to take advantage of FIS' real-time redemption service, joining companies like PayPal®, Shell® and BP®.
This instant customer gratification at the point-of-sale is created through real-time connections between the card network scheme and the issuing financial institution. With real-time redemption, shoppers no longer need to count or track rewards points, but instead enjoy a frictionless, instant discount at checkout on an everyday purchase.
Making loyalty programs more inclusive while targeting younger generations
This emerging real-time discount experience will be especially appealing to younger generations, industry experts said.
"Gen Zers (8 to 23 years old) are growing up in an online world of wide-ranging e-commerce opportunities and are accustomed to receiving instant gratification in ways not experienced by preceding generations," describes Andy McCune, co-founder of Unfold®, the Instagram story template generator bought by Squarespace.
"We are the Amazon Prime generation. We're used to overnight shipping for free and live chat for customer support. We're used to getting things now, so when we buy something, we want it tomorrow, if not today." But millennials and Gen Zers aren't just about instant gratification; these emerging generations have bigger social priorities.
A survey by market research firms BBMG® and Globescan® found that Gen Zers, by a 5-1 margin, do not trust businesses to act in the best interest of society. And a recent PayPal® study showed that nearly half (49%) of Americans enrolled in a credit card rewards program are now likely to donate to a charitable cause.
In the same way that insuretech Lemonade® made charitable giving a key pillar of its marketing strategy, banking and payment loyalty programs of the future will feature charitable giving, social inclusion and environmental initiatives as part of their offerings.
By 2030, financial inclusion and education, along with convenience and personalization, should be baked into every loyalty program, according to Vladic.
"When I talk about loyalty – whether that be past, present or future – I focus on engagement," says Vladic. "Whatever we encourage consumers to do in 2030, we will still engage them using similar principles that we have today."
The difference, he says, will be in the approach.
"In the future, loyalty programs will need to revolve around customers – what their interests and financial obligations are – as opposed to leading with specific benefits. This will allow retailers and financial institutions to create, build and retain stronger relationships with their customers."
All third-party trademarks are the property of their respective owners and not affiliated with FIS.
Read Next
Load more posts