Fintech Insights
Is your financial close open to innovation?
Joseph Vesey | product manager, Business Flows, Data Management Solutions, FIS
March 22, 2021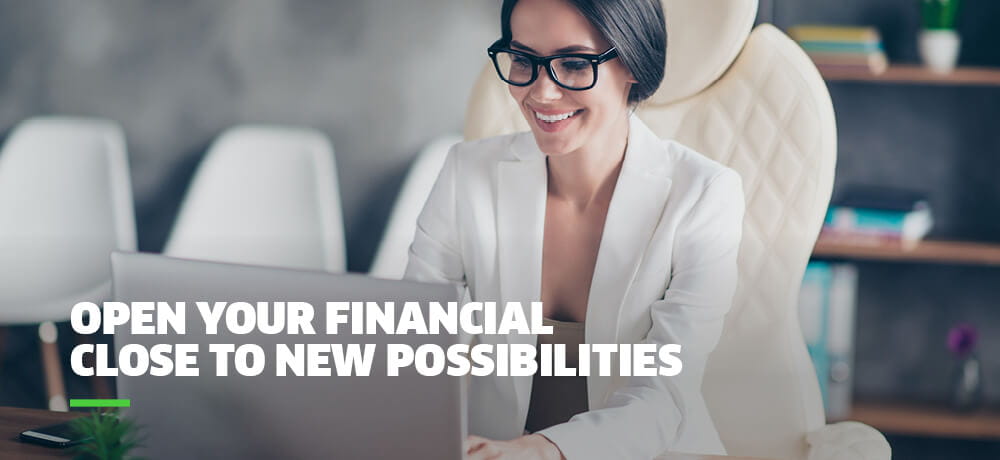 For many finance teams, the process of closing the books continues to rely on a complex, disjointed chain of heavily manual tasks, underpinned by legacy technology. Isn't it time to address what's often the weakest link – and replace financial close systems that are stuck in the past?
To deliver strategic insight and value from period-end financial results, you need to be open to new ways of working. Here are four examples of how digital innovation could positively transform not only your close processes but also your finance function as whole.
1. Deeper automation
Your financial close process may not be a stranger to automation, but it could also leave significant room for improvement – especially when it comes to validating account balances.
Many close solutions lack account reconciliation and transaction matching capabilities – and may rely on many different systems or even spreadsheets to validate their financial data. By inhibiting automation and integration in this way, they are failing to deliver a ready and reliable flow of accurate numbers for closing the books.
When a powerful digital reconciliation capability is already built into your financial close platform, you can reduce the costs and risks of managing multiple systems and disparate data. But the best automated solutions also harness emerging technologies such as machine learning to further reduce or eliminate manual intervention and speed up the completion of repetitive tasks.
2. Flexible delivery
Traditionally, financial close tools have been installed for clients on their premises in a time-consuming, costly implementation project. Any updates must then also take place on-site, further increasing overhead and disrupting business processes.
Modern digital solutions can still be implemented in this way. But it is equally possible to deliver them rapidly through the cloud, where their provider hosts and maintains the software on a pay-as-you-go basis.
The cloud deployment model provides a particularly cost-effective and scalable solution. While making software and any updates available through a secure Web connection, it eliminates the need for significant capital expenditure on hardware – but can make new infrastructure available as and when required.
3. Best-practice certification models
A revolutionary model-based approach to complex validation and certification processes can bring new levels of structure, control and best practice to financial close management.
With an associated checklist, certification models allow you to define and establish the stages that each of your accounts must go through to generate the right information for signoff.
As well as supporting the core certification process and helping set new industry standards, models will provide detailed audit evidence of your procedures and controls.
4. Tailored services
Prebuilt certification models can provide a quick-to-implement solution for financial close management, but you may want to tailor workflows to your unique requirements as a business.
The good news is that certification models can be configured to give you the flexibility to meet organization-specific standards. The model- based approach will ensure that the proper controls are in place and adhered to as part of your monthly, quarterly and annual close processes.
And if additional knowledge or solution enhancements are required, expert consultants can help you structure your close process in a way that optimizes automation while respecting your organizational makeup.
Open your close to possibilities with a digital partner
Digital technology offers finance teams enormous opportunities to redefine how they approach their financial close, improve efficiency and control, and free up time to add value.
But as new solutions and services continue to emerge at lightning speed, you also need a provider who can help you stay ahead and take advantage of the latest innovations without increasing risks and costs.
You deserve not only the right technology, but also the best partner on your side – a provider that understands your operational challenges and keeps you a step ahead.
Without strong support, your close could be less open to fresh possibilities and struggle to move with the times. For the ultimate delivery of value, isn't it worth updating your technology strategy – and replacing finance's weakest link?
Let's Talk
Together, we can work to solve your business goals. Please provide your email address below and a representative will reach out to you soon.