Fintech Insights
The subscription model: Becoming the norm for FinTech services
Cheryl Heather | SVP, head of Solution Delivery, FIS' Capital Markets
March 22, 2021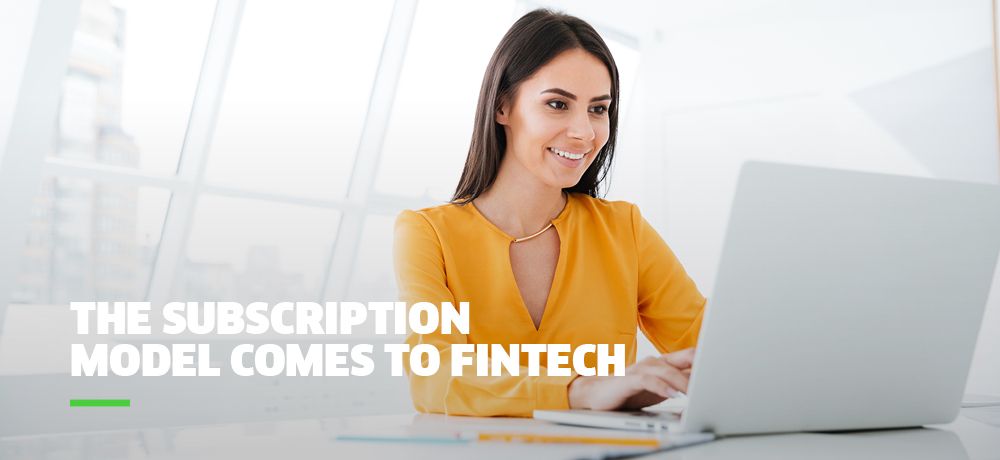 One of the big trends in the fintech world is the rise of subscription models for services. We've already seen this shift to subscription models in the consumer world and other business functions. Adobe and Microsoft moved to subscription-based models for their most popular products, such as Word and Acrobat some time ago, so everyone is already familiar with the appeal of the subscription model.
Now we're starting to see it in fintech. With so much uncertainty and volatility, being able to predict and fix costs over time gives your business security and flexibility. That's critical as you transform in response to change, it also allows you to stay up to date with the latest technology and pivot your business models too. And when we look at the provider-customer relationship, it eliminates the negotiation process for every statement of work, so everything is more agile and initiatives progress more quickly.
And everything can come under that subscription. At FIS, we've been offering software on a subscription basis. Now we're rolling delivery into the subscription as we put the customer at the center of our journey.
Remote working looks set to continue long term, and even if we eventually all shift to a hybrid model, our customers need flexibility – and subscriptions give them that. For example, if you need to rapidly respond to a security threat or market volatility, you can access all of FIS' information so that we can help you make the best decision.
It's a huge value and a key part of our commitment to put our customers at the center of every interaction. The industry is focused on the concept of "moments that matter", so our services are centred on the significant points of interaction across the entire client journey. And the subscription model delivers that flexibility and client focus.
A subscription service reflects two other important trends: the drive to reduce total cost of ownership by smoothing out costs and the shift to digitize everything. For example, if everything is portal-based, you can easily see the costs of both the solutions and the surrounding services – and choose just what you need. And it's all wrapped into one easy to manage experience.
The pandemic opened our eyes to what's possible with remote working, from digital engagement to a smarter leveraging of technology. We're not going back. As the evolution continues, it's no longer about selling standalone software but offering a true solution that combines software and services in a predictable cost model to solve your pain points with innovation. Clients expect end-to-end solutions that are implemented quickly and without friction. We're ready.
Let's Talk
Together, we can work to solve your business goals. Please provide your email address below and a representative will reach out to you soon.