Fintech Insights
Are you ready for the customer economy?
Brent LaRosa | Division Executive, Client Experience | FIS Capital Markets Solutions
May 24, 2021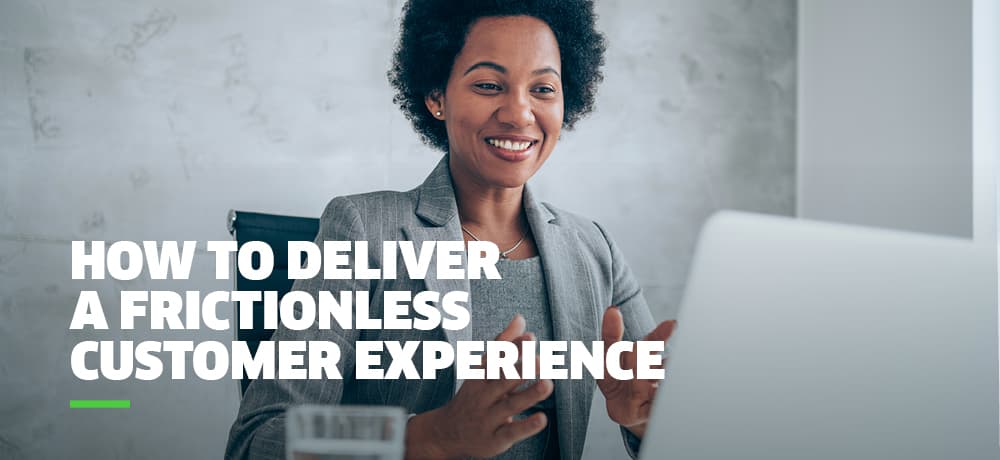 The digital revolution has been accelerated by the pandemic and now it's transforming business, putting unprecedented power in the hands of customers and end-consumers. Customers have immediate access to a wealth of information about your company, products and services. They're better informed than ever and can fact-check any statement your company makes against the views of other customers. Moreover, customers across both B2B and B2C industries expect the same frictionless experiences they receive from companies such as Amazon, Apple and Google, in all their interactions. In short, we're now in the "customer economy."
So, how should a company respond to these changes? The Forbes Business Roundtable, which is comprised of CEOs from around 200 major US companies, including Amazon and Apple, issued a statement committing to a more customer- and employee-centric focus. They re-articulated the "purpose of a corporation," expressing their plans to redouble their efforts to deliver value to customers rather than maximizing short-term profitability for shareholders.
Organizations are now compelled to break down functional silos and take an outside-in customer perspective. The challenge is to consider the journey the customer takes with your organization, which begins from the moment they first hear about your company to the moment they decide to renew or extend their relationship with you. Organizations should be obsessed with driving standardization, integration and simplification in terms of both processes and technology. Only then can you deliver an ever-more frictionless customer experience.
Putting it into practice
Organizational culture also plays a key role in delivering a great client experience. When you have consistent values both internally and externally, staff deliver in the way clients expect them to. In addition, you can quickly adjust to meet the latest needs of your ever-more sophisticated clients.
At FIS, we've built a culture in which all staff work together to bring our values to life. We strive to deliver purpose and value to our "3Cs" – Clients, Communities and Colleagues. This guides the way we communicate, learn, lead and work as a team.
With the launch of the FIS Capital Markets Client Charter, we're clarifying our commitment to clients – from users and domain experts to executives. The Client Charter, developed with feedback from hundreds of FIS clients and employees, provides our vision for the end-to-end, cross-functional experience we want to provide to clients across the globe. It helps each of our functional and regional teams understand their role in the client experience, sets a high standard for client engagement and increases our clients' opportunity for success.
This commitment pays off in not just customer engagement but employee engagement. According to organizational psychologist and bestselling author Adam Grant, "End users – customers, clients, patients, and others who benefit from a company's products and services – are surprisingly effective in motivating people to work harder, smarter, and more productively." And that benefits us all.
Want to learn more about the FIS Capital Markets Client Charter? Just email getinfo@fisglobal.com or speak to your account manager.
Let's Talk
Together, we can work to solve your business goals. Please provide your email address below and a representative will reach out to you soon.