Fintech Insights
Driving financial institution performance using data analytics and insights
Colbert White | Data Solutions Group, FIS
August 23, 2021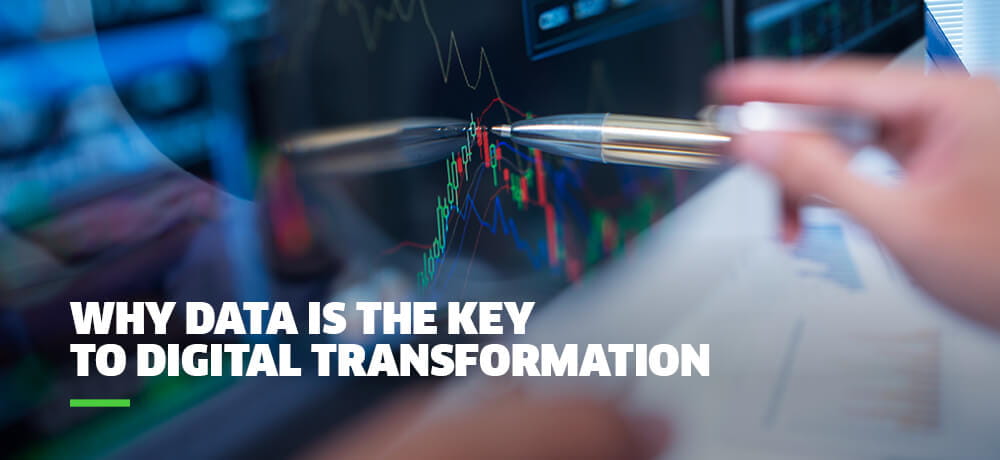 The holy grail of innovation: Digital transformation
Digital transformation is well underway within the financial institution space. New competition, changing customer expectations and the pressure to streamline operations is driving the need for innovation in the financial services landscape. Executives can gain a competitive edge by investing in their own digital transformation through data analytics and insights that address both performance improvement and customer offering while providing the analytical structures to facilitate peer comparison. The switch to a data-driven organization will play a significant role in strategic planning and future successes within each financial institution.
Better insights, better strategy
Data is more available than ever within the financial institution space. Some leading problems, however, are lack of data coverage or the absence of transforming that data into meaningful insights. Digital transformation isn't limited to only improving access to this information, it is also advancing how it can be leveraged. Executives can get unprecedented insights into their organization and how they stack up against their peers in the following areas: profitability, franchise growth, risk management a product offerings. These insights and analytics are helping financial institutions generate profit, mitigate risk and improve strategic planning. The primary differentiator of high performing institutions is not that they work harder, it's their ability to accurately pinpoint where performance improvement opportunities exist.
Banking and CX is evolving rapidly
Digitization accelerated by the pandemic has transformed the customer experience and expectations. Customers have come to expect sophisticated technology from their financial institution, whether a large bank, credit union or regional bank. The more financial intuitions know about the customer, the better chance they have of meeting the customer's needs.
The leading organizations are using data analytics and insights to identify their next most likely retail, business, or operating solutions. These features and solutions allow the financial institutions to satisfy the growing customer expectations and cultivate a customer experience that will extend their customers' lifetime and build loyalty.
Financial institutions are using data-driven tools like Performance Intelligence that rapidly assess and identify what separates them from the next level of performance and their industry peers. Executives today can't manage their institutions with yesterday's peer analytics. Turning data insights into actions is the key to performance within the financial institution sector.
Let's Talk
Together, we can work to solve your business goals. Please provide your email address below and a representative will reach out to you soon.