Fintech Insights
COVID-19: How private equity credit managers can readily adapt to what's next
Tony Chung | Senior Vice President, Group Executive, Private Equity | FIS
June 15, 2020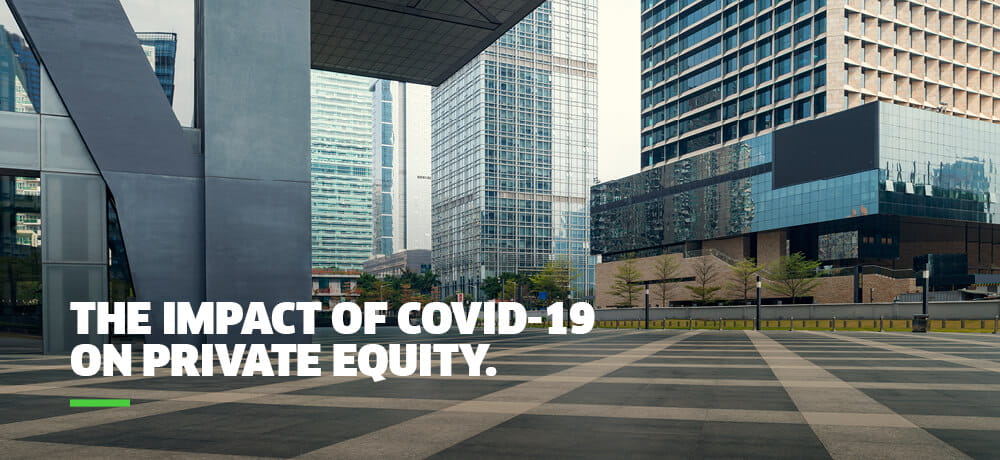 It is not the strongest or the most intelligent who will survive, but those who can best manage change. – Charles Darwin
While COVID-19 stunned the industry, it has also provided the impetus to immediately reconsider short and long-term plans, allowing businesses to reevaluate their adaptability and preparedness for change. To survive and succeed, private equity and credit fund managers must readily adapt to a new era of economic, financial, and political policies, regulations and realities.
The reduction of interest rates to record lows, for example, has created opportunities for all market segments seeking credit, whether it be in the form of new loans or refinancing existing debt. The volatile market conditions and economic slowdown have generated highly distressed situations for some markets as well as transformative business opportunities for others. The combination of these factors is driving strategic investment prospects for many market participants.
Current market conditions have caught the attention of traditional private equity (PE) fund managers due to the dislocation in credit markets and the investment returns they could provide. PE fund managers are looking closely at how to invest in distressed assets to enhance returns. For fund managers who already have a credit strategy, markdowns of current portfolios are likely; however, these managers are well positioned to identify, execute and operationalize new investment decisions to enhance portfolio returns.
Questions and considerations to guide your decision-making
Investment managers have been challenged in their investment strategy performance and their ability to accurately manage their portfolio operations given the shift to work-from-home. They rely on accurate, consistent and near-real-time data to ensure the best investment decisions and performance reporting. Credit strategies are known for their heavy operational overhead, so managers should focus on business operations with displayed weaknesses that can lead to errors or delay.
Here are some key questions that you should ask to help guide operational decisions in this environment:
Are middle- and back-office staff prepared to work remotely?
Is there a key person reliance that is a cause for concern?
Do infrastructure and core systems meet expectations for all staff?
Are there any delays in processing and closing month/quarter end?
What in-flight projects were delayed, and are they still a priority?
COVID-19 has made significant challenges for the PE market outlook in 2020. The ones to navigate the challenges effectively in this market will be those PE managers who can couple their skills with robust risk management techniques. These firms will have the ability to leverage the new and significant alpha-generating opportunities that these volatile markets will present.
Let's Talk
Together, we can work to solve your business goals. Please provide your email address below and a representative will reach out to you soon.