Fintech Insights
Innovation Empowering Hope
Mike Silverman, FIS Corporate CIO Office, Global Head of Enterprise Technology Strategy
July 09, 2018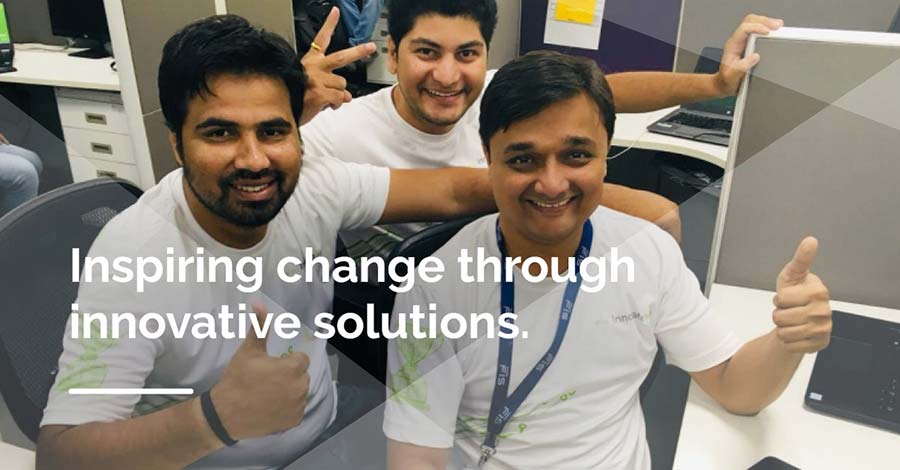 FIS kicked off its annual global coding competition, FIS | InnovateIN48 in May and this year's theme is one that speaks to the heart of our culture at FIS. In fact, it's aligned with one of our five guiding principles. This year, our InnovateIN48 finals will focus on giving back: Empowering hope through innovation.
During the Regional round held in May, from a field of 300+ teams, 14 teams from across the globe qualified to represent their regions in the final round. The teams developed solutions in only 48 hours, and overwhelmed the FIS expert judges with the sheer breadth of the solutions. Teams developed everything from new product concepts and enhancements for existing products, to internal tools and process/technical improvements. In fact, some product leaders were salivating at the opportunity to take these ideas to market ASAP. In other instances, divisional Chief Technology Officers looked at a solution and asked with interest, "could it work for my particular use case?"
From a technology perspective, the solutions ran the gamut, with more than 20% of teams using Machine Learning/Artificial Intelligence, and 15% developing Bots and using Robotic Process Automation to streamline processes or increase functionality. Many more used Near-Field Communication, Angular, Augmented Reality, Blockchain and Containers. One team even used COBOL! More than half of the teams developed their solutions to run in, or use services from, public cloud service provider platforms. The applicability and leverage of the ideas and technologies transcended the demos; they permeate into all parts of the organization.
The competition has only just begun!
The FIS | InnovateIN48 finals marks the coming together of some of the best, brightest and most innovative staff across FIS. Historically we give those teams a technical challenge for the finals – explore a topic emerging in Financial Services, such as Blockchain, or Machine Learning, et cetera. Innovative solutions resulting from those final competitions have far-reaching impacts, like helping to expand our products and services and advance our employees' careers, and much more.
2018 marks FIS' 50th anniversary and the sixth anniversary of the company's technology innovation competition – the fifth that features a separate Final Round. And this year we want to take a different approach. We have been asking ourselves for months, what if we do not focus on a specific technology? Instead, since we have these incredibly talented staff all focused for 48 hours on a common thread, why not put that time to good use. And that prompted an idea – we should empower our finalists to apply their skills and creativity to do good.
There are too many problems in the world today. The daily news coverage is saddening and maddening - everything from the lack of financial inclusion/access, natural disasters, increasing disease rates, to the most basic humanitarian struggles such as lack of food, housing, medical care, or even freedom. For the fifth anniversary of the InnovateIN48 Finals, FIS wants to give back – bringing one of our guiding principles to life -- and use this time to be socially responsible and make a lasting contribution.
And that is precisely what we are asking our finalists to do… use nascent technology and unique innovative solutions to solve a social problem in the world today.
I am personally quite excited about the chance to use our time to help all. FIS will select clients and industry judges who will find it a rewarding experience as well. After the competition, FIS might look to take these ideas live, or we may partner with not-for-profit organizations. All finalists will walk away hopeful and empowered regardless of the team crowned the 2018 Global Champions. Everyone wins when working together for a greater cause.
The finals are in September at a location we will reveal as the event gets closer. After the event, we will post a recap of the innovations and their potential impact. If you would like to partner with FIS, contact us at team.fisinnovateIN48@fisglobal.com.
Tags: Digital Innovation, Innovation, Technology
Let's Talk
Together, we can work to solve your business goals. Please provide your email address below and a representative will reach out to you soon.