Fintech Insights
Relying on a sustainable partnership in uncertain times
Keith Gilbert | SVP, Community Banking
September 07, 2020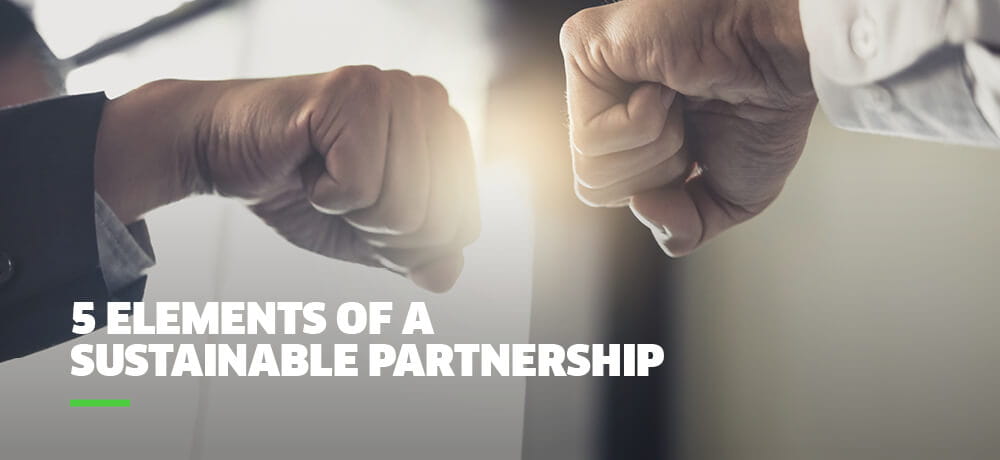 "These are uncertain times. We cannot be content to rest on yesterday's laurels. These are times when we must strengthen rather than let down those standards which have stood in such good stead in crises that are past."
While this quote applies to today's banking environment, it's actually about the changing times in baseball from Branch Rickey a half century ago. Uncertain times remain a constant as the rebound in the U.S. economy seems fragile and the gross domestic product declines. An uncertain business climate will likely exist for the foreseeable future.
Community banks need and seek certainty in uncertain times. A solid foundational partnership with their primary (core) technology provider increases certainty while delivering products and services that address the unusual business climate created by COVID-19. The elements contributing to such a solid foundational partnership are:
Understanding, active listening, and communicating on a frequent basis
Having the right technology available to address new ways of doing business
Deploying new solutions quickly to leverage opportunities created by uncertain times
Providing security and due diligence to thwart cyber crimes
Offering skilled resources on demand
Frequent listening and communication

Besides a robust technology foundation, sustainable partnerships thrive on open, two-way feedback to make the bank/provider relationship valuable.
Your core provider should conduct regular forums that encourage open dialog around key industry issues to ensure continued relevance and ongoing competitiveness for bank technology solutions. Clear product bulletins and updates should flow with regularity to bank partners keeping them current on new developments.
User group meetings should be tactical in nature, with a near-term focus on product capabilities and relevant new features. Participating banks should represent the voice of the client-base, offering direction and assistance in ensuring a core provider's product and service offerings address market needs in uncertain economic times.
Bankers should provide their core provider with strategic feedback, helping them prioritize technology investment strategies in the areas of solution capabilities, infrastructure, and professional services.
The right technology for the right opportunity
In today's environment of remotely conducting business, your core provider should be supplying eSignature and tablet banking solutions readily available and off-the-shelf to meet current market needs.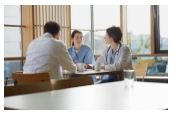 Banks' remote customers offer opportunities to expand eSignature solutions in social distancing times.
When your customers hesitate to visit your offices, they will often still meet an individual in a social distancing setting of their choosing. Community banks can still cultivate the personal relationships so vital to your success.
Tablet technology enables a mobile staff to conduct business away from your bank's offices, and your core technology partner should understand how to best apply it to the expanding roles and responsibilities of today's bankers.
Deploying new products and hardware rapidly and virtually
Uncertainty creates opportunities and it is incumbent on a bank's core partner to help financial institutions rapidly capitalize on market demand. One prime example of this responsiveness was the small business lending opportunity created by the federal government.
In response to the CARES Act Paycheck Protection Program (PPP), FIS stood ready to implement Real-Time Lending powered by Numerated in a matter of days. FIS Real-Time Lending is a solution with built-in SBA guidelines that allows borrowers to apply online in minutes and receive instant approval and funding within hours. Through their core partnership, community banks received regular updates regarding PPP loans along with job aids to help in processing and boarding the loans.
Beyond software solutions such as Real Time Lending, a core provider should offer innovative ways to deploy remote hardware technology, without technicians having to go onsite to branch or other bank locations.
Server maintenance, performance and capacity reviews, updates to environmental documentation, and daily event monitoring of mission critical virtual components can all be accomplished remotely.
A core partner can supplement your team's IT resources with IT tools like VMware while offering the following deliverables:
Creating and updating an environment guide for your institution
Semi-annual application of server updates
Daily alert monitoring of mission-critical virtualization components
On-demand Q&A assistance
Providing security and due diligence
Your core partner should adhere to a security philosophy that encompasses application, network, and device security to ensure a consistently protected experience. Your investments in data and banking operations should be secure and protected while your core provider partners with leading industry and key governmental security and enforcement agencies to capture, analyze, and assess threat intelligence, helping defend you from cyberattacks.
Core partner security should encompass:
Role-based access
Field-level security
Advanced access and maintenance logging
Audit or review of access or activity from multiple perspectives
Encryption and protection of your data
Tapping into skilled resources on demand
Staff augmentation allows organizations to acquire the benefits of advisory process, product, and technology expertise to support bank-critical activities. Uncertain times could create gaps in resource knowledge, and your bank's permanent staff could benefit from subject experts familiar with both banking processes and banking technology.
A close partnership with your core vendor enables human resources with specific skill sets to help solve problems or take advantage of market opportunities.
Speaking of a close partner, Archie McDonnell – CEO of Citizens National Bank, recently shared his feelings on the FIS CEO Strategic Planning Advisory Council (SPAC) and his focus on his community,
"While I'm sure we are all disappointed about not being able to gather and network with each other on banking matters and to continue building our friendships, it's encouraging to know that FIS plans to continue the CEO SPAC next year. We all have plenty to do this year to get our economies moving again and to be there for our customers who are hurting now and need our help."
I think this quote summarizes what we all are feeling today as we work on our local economies and look forward to eventually conducting business together in the personal ways we've come to miss. Archie McDonnell understands what it means for community banks to care and partner with their customers.
We at FIS strive to offer that same level of sustainable partnership community bankers can rely on in these uncertain times.
Let's Talk
Together, we can work to solve your business goals. Please provide your email address below and a representative will reach out to you soon.