Fintech Insights
Speed, scale, and customization are key to providing aid during the current pandemic
Kim Bynan | Head of Prepaid/EBT, FIS
May 25, 2020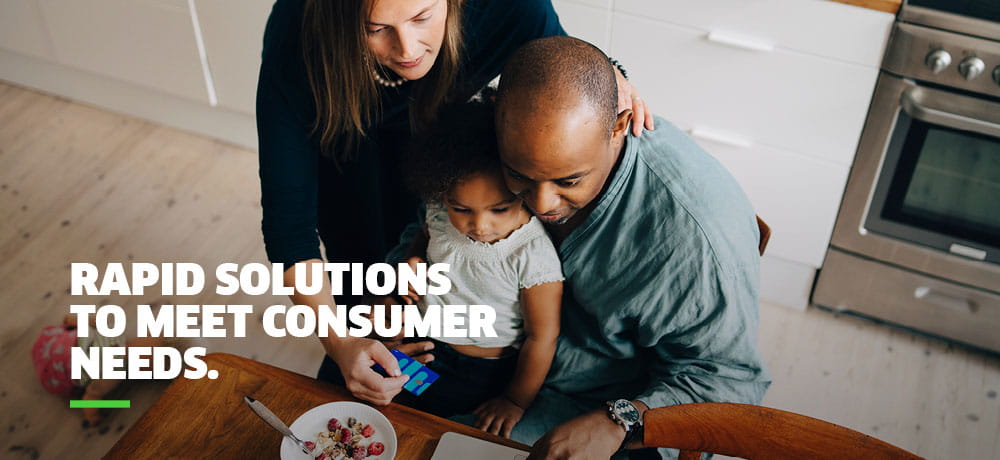 Our world has been hit by a pandemic that has affected every industry, city, and household in the world. COVID-19 has left many businesses and families scrambling and wondering how bills would be paid and even where the next meal would be coming from. In response to these strenuous times, the United States has deployed a stimulus program to help relieve the pressure that businesses and families are facing. This is a critical program that requires cooperation from government agencies, banks, and the financial technology partners of those banks to ensure that people are getting the aid that they need.
FIS is a global provider of Prepaid cards and the leading provider of Electronic Benefits transfers (EBT) for State administered SNAP and WIC programs. Especially in times such as these, it is important to have a partner that can provide customizable solutions at a speed and at a scale that helps families and businesses across the country.
Rapid solutions that meet consumer needs
COVID-19 has forced all people to adapt and has forced businesses to adjust how they let their customers shop. For example, restaurants, grocery stores, and merchants that previously did not allow curbside pickup and delivery are now scrambling to make that a reality for their customers. This is to ensure consumers that they can still get what they need in a way that is not only convenient, but most importantly, safe. In the same way, SNAP recipients in partner states such as Florida could previously only use their EBT cards in brick-and-mortar situations, which for some recipients was simply not an option. However, since April 16th of this year, these recipients have been able to use their EBT cards in an online setting, creating a more convenient shopping experience while promoting consumer safety. Online purchasing with SNAP benefits was introduced prior to COVID-19 but has been accelerated to states across the U.S. since March. FIS has implemented 9 States with an additional 10 states to go live before the end of May. FIS's ability to act fast benefited our States and highlighting the importance of having a technology partner that can deliver solutions quickly and adjust to consumer needs.
Getting aid to the unbanked
Prepaid cards are a vital payments instrument to reach the underbanked and unbanked community. The most common way to receive stimulus funds is a direct deposit but there was uncertainty on how funds would be distributed to the underbanked. Checks were discussed; however; there are clear benefits in issuing a prepaid card. Prepaid cards can be sent directly to the individual. Once received, these cards can be activated by the individual and then used immediately to buy the supplies they need in either brick-and-mortar settings or via the online option as mentioned in this article earlier.
Prepaid cards allow individuals to receive a card, activate and start shopping from the convenience of their home.
Albert Einstein once said, "You can't solve a problem on the same level that it was created. You have to rise above it to the next level." Though he was not speaking about a crisis such as the current pandemic, his words ring true during the situation the world sees itself in. During these hard times, it is crucial to look for new ways to innovate in order to provide citizens and those in need the aid that they so desperately need. That is why it is important for states to have the right technology partner that can not only provide a solution to the problem quickly, but also in a way that works for each individual citizen.
Let's Talk
Together, we can work to solve your business goals. Please provide your email address below and a representative will reach out to you soon.