Fintech Insights
Time Flies: See the Difference Less Than One Year Makes in Global Faster Payments

Andrew Hewitt, director, Payment & Data Solutions, FIS
September 17, 2018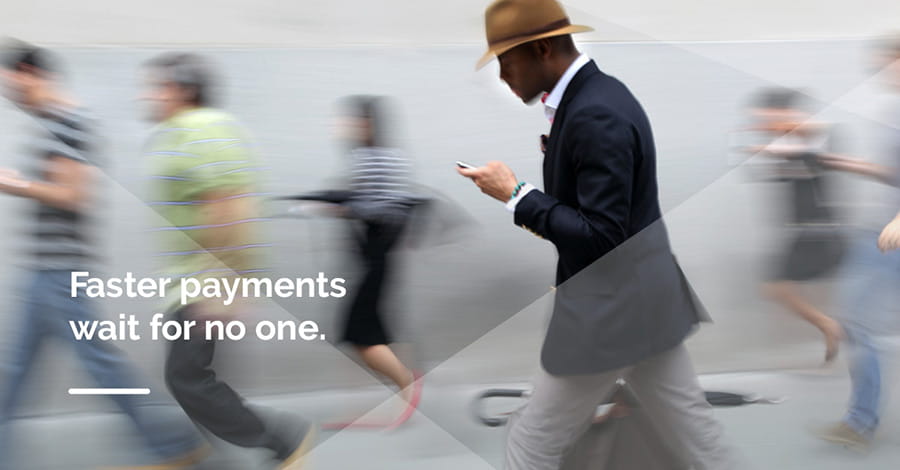 Five years ago, we created the first edition of Flavors of Fast, our annual industry report on the state of global faster payments. There were only 14 faster payments schemes in the world at that time, but we sensed it was the start of what would be a seismic shift in the payments ecosystem.
When this year's Flavors of Fast report went to press, we counted 40 live faster payments schemes -- 15 of which have launched since our 2017 report. There are five more countries preparing to launch schemes in the near future, and 16 that are actively considering what role they'll play in faster payments.
Still harboring doubts about the impact faster payments will have on financial institutions, end users, and the third-party tech giants and fintech disruptors who leverage them?
Consider the difference just one year has made in the world of real-time payments.
November 2017
The United States transmitted its first official faster payment (which was issued, settled and cleared in less than two seconds), via The Clearing House's Real-Time Payments System (RTP). RTP is the United States' first real-time rail (the network or central infrastructure that facilitates the movement of funds), and the first major new payment infrastructure in the U.S. since ACH was introduced in the 1970s.
The SEPA Instant Credit Transfers scheme (SCT Inst), created by the European Payments Council (EPC), launched in Europe. It allows consumers and businesses to make and receive secure payments in seconds, at any time.
February 2018
Australia launched its faster payment scheme, New Payments Platform (NPP) with six retail banks and some banking service aggregators offering instant payment capabilities to customers. Many smaller financial services organizations provide NPP services through the core group, and several large banks are expected to go live in NPP before Q3 2018.
May 2018
The Clearing House announced that eight major banks were live on the RTP system, and reported that it was on track to reach more than half of the United States' banks and credit unions by the end of 2018.
Banks in fifteen countries have signed up and adhered to the EPC SCT Inst scheme, and several regions confirmed plans to join in the next two years. More than 1,000 payment service providers (PSPs) joined the SCT Inst scheme, accounting for participation by about 25 percent of all European PSPs.
June 2018
The National Payment Corporation of India announced that it processed more than ten million transactions in a single day, through the Unified Payments Interface (UPI) offered on its Immediate Payment Service. The milestone represents a UPI transaction volume increase of about 2,000%, in just one year, and demonstrates the rapid uptake that APIs and overlay services can encourage when used on faster payment rails.
September 2018
Hong Kong prepares to launch its Faster Payments System by the end of the month, to fend off the market domination payment apps like WeChat Pay and Alipay have secured in China. The launch is dubbed a "brewing payments battle" by the global media.
What does this rapid evolution of real-time mean to the payments ecosystem? Further, what is the fate of financial institutions and providers who don't keep up with faster payments?
To read more about the state of global faster payments, visit www.fisglobal.com/flavors-of-fast and download our 2018 Flavors of Fast report.
Jumpstart your day in a matter of seconds with quick snapshots of industry trends and leading perspectives delivered straight to you. Sign up for RISE here.
Tags: Payments, Technology
Let's Talk
Together, we can work to solve your business goals. Please provide your email address below and a representative will reach out to you soon.