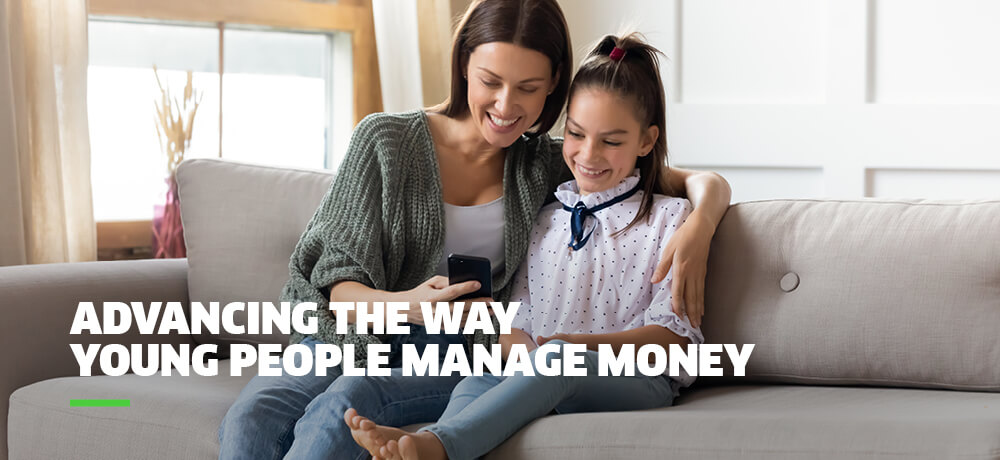 Financial institutions often include financial education in their marketing and financial inclusion efforts, but debit card provider and FIS client gohenry is wholly committed to advancing youth money management with its award-winning debit product designed to teach kids how to manage money. A pioneer in its category, gohenry was co-founded in the United Kingdom in 2012 by Louise Hill and a group of friends who realized there was nothing in the market at the time that could help them teach their kids how to be good with money. Designed to give young people (ages 6-18) access to payment tools that help them learn how to safely manage money and build their financial confidence and knowledge, the gohenry debit card offers parental controls and pairs with a smart money management app. It includes financial education content, nudges and notifications to help kids and teens learn crucial financial management skills.
Since its founding, gohenry has expanded to serve 1.5 million customers globally. In 2018, gohenry expanded its reach to the United States, building on its existing presence in the United Kingdom.
But, back in 2012, gohenry was a brand-new start-up on the search for a card processor who could support the unique prepaid product that was critical to its business model. After exploring several options, the gohenry team determined that FIS far outranked other competitors in terms of support and the range of services offered. "As a category pioneer in the space, we needed a partner we could rely on and that was able to offer us support and guidance as a new entrant into the sector. FIS did that and more," says Louise Hill, co-founder and COO, gohenry.
Over the past nine years, FIS and gohenry have continued to partner to support gohenry's growth and expansion into new markets. In addition, its relationship with FIS ensures that gohenry is always equipped to bring its young audience the latest payments technology, while ensuring it delivers the security that is so critical to its mission of supporting financial confidence and education among young adults.
Click here to read the full gohenry case study, or to learn how FIS can help your institution bring innovative debit, credit and prepaid offerings to market visit FIS' Payments One cards site.
Let's Talk
Together, we can work to solve your business goals. Feel free to call +1 877.776.3706 now or provide your email address below and a representative will reach out to you soon.