Fintech Insights
Accounts payable automation drives AP efficiency
Victoria Young | product director, Payables Solutions
August 01, 2022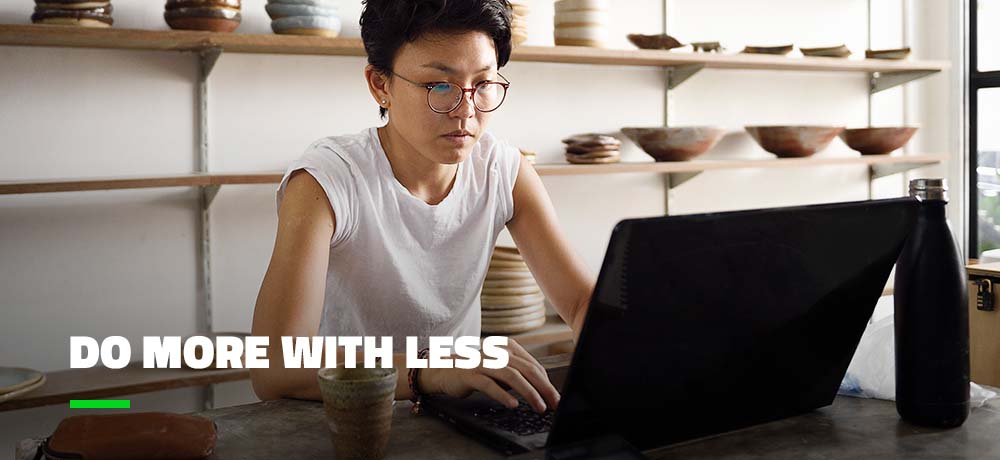 Corporates are under increasing pressure to stem cash flow issues amid new regulations, supply chain disruptions and soaring costs. Starting at the CFO level, accounts payable departments are being tasked to handle more invoice processing, payments and financial systems with limited staff and legacy systems. To streamline operations and save costs, companies are shifting toward a digital strategy that incorporates accounts payable software with invoice automation.
The old way of doing work no longer works
In an increasingly digital and global marketplace, competition for customers is high. Mistakes and delays in invoice processing can be damaging for corporates already facing challenges of customer acquisition and retention.
With "do more with less" becoming a common mantra, AP departments are struggling to accomplish a growing list of tasks with limited resources. Managing disbursed vendors, synthesizing siloed solutions and streamlining operations across disparate systems is increasing difficult to achieve with staff who are stretched thin by additional responsibilities. Legacy, paper-based manual accounts payable processes are time consuming, expensive and prone to errors – and are out of pace with the digital technology driving modern commerce.
Three benefits of an integrated invoice-to-pay solution
With demand for omnicommerce offerings at an all-time high , corporates need to be able to deliver customized, fast payment experiences. An effective strategy is to implement an integrated invoice-to-pay solution that connects suppliers and captures invoice data and payments.
Combining e-invoicing with digital payment capabilities gives corporates the ability to provide a seamless customer experience by speeding up business workflows and improving cash flows. By replacing manual and paper processes with automated and digital systems, corporates have more control and visibility into invoicing and payments. Their customers do, too, with the ability to receive payment details and notifications via email or text.
In addition to driving efficiencies in the receivables processes, an integrated invoice-to-pay solution provides three key benefits:
Automation – Automated processes improve efficiency and increase accuracy, freeing up staff to focus on other areas of the business and be more strategic in their roles. By streamlining the invoicing and payment process, AP automation reduces approval times and increases productivity. Depending on the solution, integrated accounts payable software can accommodate a corporate's existing financial system, ensuring the seamless flow of information between systems.
Cost savings – Combining invoices with payments is more cost-effective than managing disparate solutions. Bringing digitization into manual processes brings down labor costs by reducing time spent on billing, data entry and correcting mistakes. It also reduces costs associated with document management including invoice production, postage, security and storage.
Rebates – Integrated invoice-to-pay solutions typically offer a virtual card program that allows corporates to earn rebates by converting check transactions into card transactions. Virtual cards are highly secure and give corporates the added benefit of an additional revenue center while also saving on costs.
A differentiated solution
While there are many accounts payable software options available, not all provide the end-to-end capabilities necessary for true invoice automation. In addition to being a fully scalable, secure end-to-end accounts payable and payment automation solution, FIS® Integrated Invoice-to-Pay is backed by the experience and scale of an industry leader.
Designed specifically for midsized businesses, Integrated Invoice-to-Pay provides the ability to coordinate and manage invoice receipt, routing, approval and payment execution all within one solution. Companies using Integrated Invoice-to-Pay can also earn rebates through a virtual card program, so they're saving and earning money at the same time.
To learn how accounts payable automation can change the way you do business, visit Invoice-to-Pay - Services & Solutions | FIS (fisglobal.com).
Let's Talk
Together, we can work to solve your business goals. Please provide your email address below and a representative will reach out to you soon.