Fintech Insights
4 mistakes to avoid when implementing robotic process automation
Tony Warren, executive vice president, head of strategy and solutions management at FIS
October 23, 2017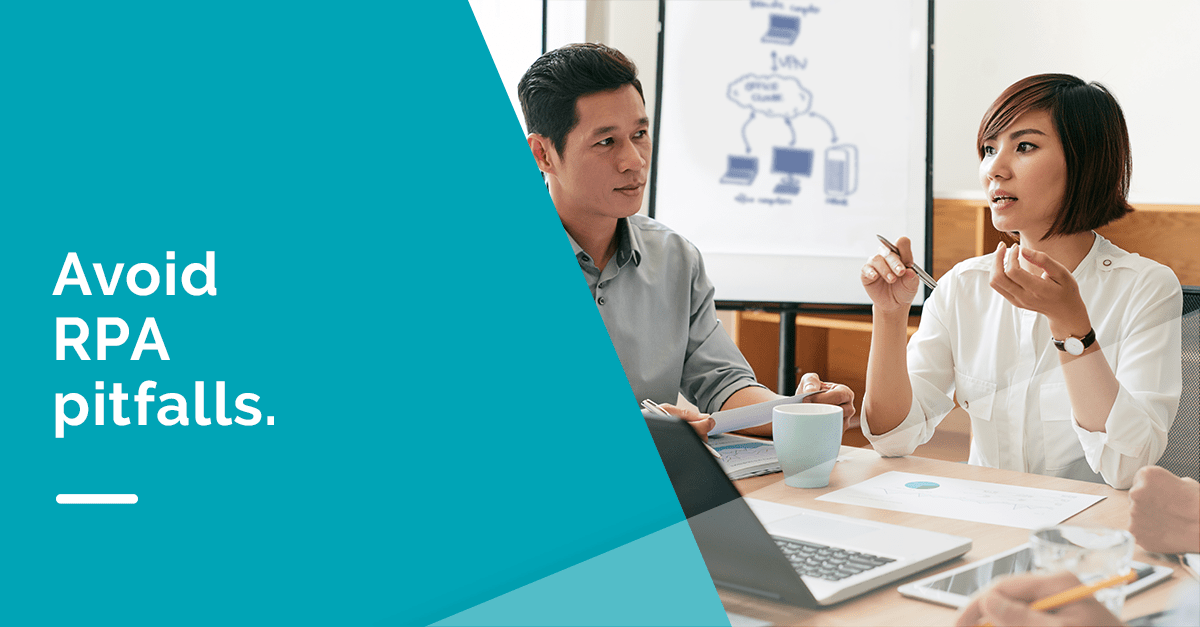 Robotic process automation (RPA) is the newest buzzword in the world of machine learning and AI. It delivers quick ROI and is non-invasive from an IT perspective. It's undoubtedly helped companies cut down costs and drive operational efficiencies. By minimizing human error and allowing systems to speak to each other, RPA has delivered some significant improvements to the way business is done.
But it certainly is not a one-size-fits-all prescription. In fact, according to research by E&Y, between 30% and 50% of all initial RPA projects fail. So, what goes wrong? Here are four common mistakes to avoid when trying to orchestrate an effective operating model for RPA:
Lacking a clear strategy
A key component to the successful launch of RPA is ensuring there is a clear, comprehensive strategy in place before selecting a tool. Some companies will select a tool, work with the vendor to automate a small process and are then surprised when the ROI they hoped for doesn't materialize. More forward-thinking companies are adopting strategies to expedite their digital innovation and recruiting expertise in digital technology and/or collaborating with innovative third parties. It's important to go through the process of understanding all the potential opportunities first, ranking them by cost vs. complexity prior to selecting a vendor, and actively encouraging more innovation across multiple functions.
Ignoring existing tools and processes
Understanding what tools and automation processes are already in place is important before you bring in something new. You may be able to leverage tools and technologies already within your organization instead of seeking out new ones. Most operations have various forms of exception management and workflow to provide the basis for RPA. Remember, enterprise automation strategy isn't so much about acquiring the latest automation solution, but more importantly it's about identifying the potential for automation across all business processes.
Considering RPA as IT led, when it should be owned by the business
All RPA and AI projects need cross-functional teams, with project champions and sponsors having a key role to play. A successful RPA project is a business-led initiative with strong partnership from other key areas including IT, cyber-security, risk and other enterprise functions. Technology is an enabler to a business-led strategy, not the other way around. Process re-engineering before automation, may be required. So, a simple Lift-n-automate may be counterproductive, and therefore a keen operational perspective can be key to a successful RPA strategy. Technology business partners should oversee the governance, technical maintenance, operational monitoring and change management. Risk & compliance can help identify relevant risks and the questions that need to be asked prior to diving head-first into implementation. This initial preparation will better position the project for success.
Trying to implement RPA on your own
Some companies try to implement robotics on their own, without any internal or external RPA expertise involved. This can cause the initiative to go off track, take longer than anticipated to get off the ground and ultimately cost more money or worse, undermine the ability of future initiatives to be successful.
Collaborating with an RPA vendor can be crucial. Based on their expertise, they can quickly identify how to address the automation opportunities that you have identified and can provide a realistic implementation timeline based on their experience with similar initiatives.
It is important to remember that implementing RPA is not a tactical initiative and as such needs to be followed through with technical maintenance, operational monitoring and the appropriate change management procedures. Establishing a steering committee to oversee all initiatives and ensure they remain on target and on time is critical and could be the difference between an automation project succeeding or failing.
The benefits of an RPA initiative are many, but our experience shows that unless care is taken in the programme design phase, success is far from guaranteed. However, with the right strategy, governance and stakeholder management, your organization will be well positioned to take advantage of the technology and deliver the anticipated business benefits.
Tags: Technology, Innovation, Data Management & Analytics
Let's Talk
Together, we can work to solve your business goals. Please provide your email address below and a representative will reach out to you soon.