Fintech Insights
Rethinking Your Member Experience
Bill Hampton | Credit Union Division Executive, FIS
February 24, 2020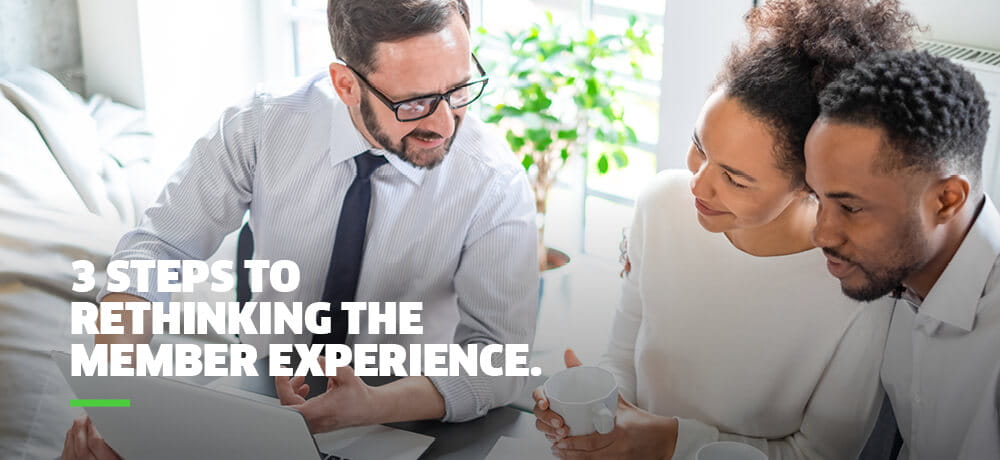 Ownership. That is the key differentiator between being a member at a credit union and a client at your local or national bank. That is why credit unions need to make the member experience the cornerstone of any strategic business plan they have. By doing this, there is a unique opportunity to build a brand that prides itself on building a relationship grounded in trust.
Steps to Rethinking the Member Experience
1. Take a Focused Look
Now more than ever, we have seen a rush from tech companies to develop and deploy the next great thing. Whether it be an entirely new form of currency like Bitcoin or harnessing the power of data, the advances in technology in the financial industry being brought to the forefront can be overwhelming. However, in the case of most credit unions, investing in the newest technology for the sake of trying to keep up is not an option. There is no one size fits all when it comes to your members' journey, that is why credit unions need to take a hard look at what their members need to make their experience the best possible one. Investing in the right technology as opposed to the shiniest is how you provide the most value to members.
2. Rethink how you choose your technology partners
Choosing the right technology partner is just as important as choosing the right technology. In fact, there were 5,779 new financial technology "startups" in 2019 in the Americas alone, meaning that there is a tremendous amount of options to choose from. A credit union partner must have well defined goals and the ability to be nimble to allow a credit union to be able to measure and pivot, shift or tweak as they go along and be there as the technology goes through its various phases of adoption and usage. Members also expect their technology to work 100% all the time, every time regardless of what channel they are using. Each transaction, whether B2B, P2P, or any other variation, is a miniature moment of truth for a credit union that the member may not even realize until a problem occurs. These moments of truth can be the difference between a member that feels valued and trusts in their credit union and one that is currently searching for a new place to put their hard-earned money.
3. Choose the technology that will make your investment dollars count
You have taken a broad look at your member experience and narrowed down what you need to improve. You have then looked at your options and chosen the technology provider that you believe will be in the trenches with you, proactively solving any problems your members may have. Now, you've finally reached the final step, picking the technologies that will have the largest benefit to members. This can be tricky as the demographics are often spread over several generations all with different needs. For example, Gen Z and millennials are much quicker to adopt digital payments such as Zelle and use their credit union's apps, with a Javelin Strategy & Research poll showing that 47% of millennials use mobile apps for their banking. Then there is Gen X (88%) and Baby Boomers (91%), who value that their money is achieving their exact financial goals. By looking at the specific needs of your credit union's members and by picking a partner that will guide you on your path, you can accurately choose which technology will provide the largest benefit for all involved.
Credit union members want to feel a part of the business that they trust with their money. Their financial journey is much different than that of a standard bank, as they want that interaction and sense of ownership in each of their transactions. That is why advancing the member experience by taking a focused look at areas of improvement, choosing the perfect technology partner that can be nimble, and picking the right solutions can propel a credit union's brand to one based on partnership and trust for their members.
Let's Talk
Together, we can work to solve your business goals. Please provide your email address below and a representative will reach out to you soon.