Fintech Insights
A faster time to value: Focusing on benefit realization
Cheryl Heather | SVP, Head of Solution Delivery, FIS' Capital Markets business
November 30, 2020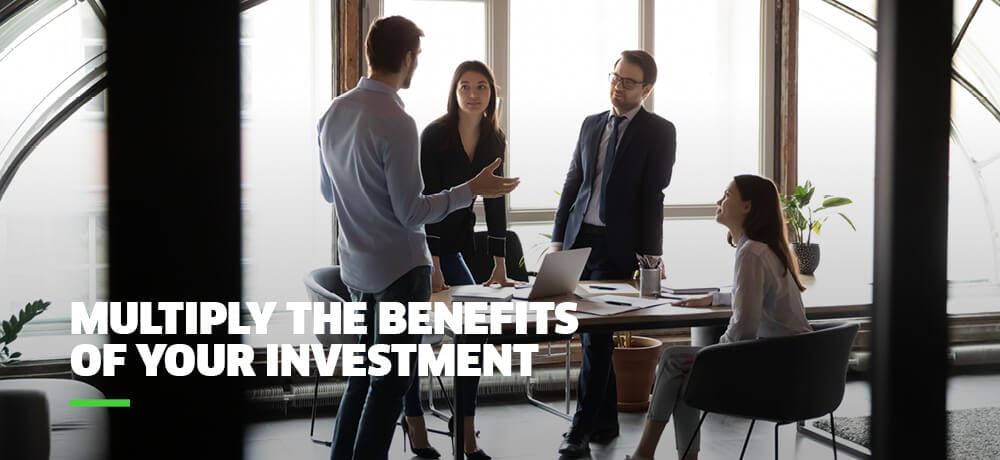 When I started in professional services, there was a common stereotype: you disappear as soon as we go live (and the bill is paid).
Today, that's changed. Professional services isn't just about implementation – it's about transformation and finding measurable value from your investment in technology.
What does that mean? A project normally starts with a business case with a long list of goals and benefits. But all too often, organizations don't look at whether they've achieved those benefits – and even if they do, they may discover that they didn't clearly define how those benefits will be measured, making it impossible to determine the real value of all of that investment. But it's critical to come back at the end of a project to measure the benefits and see if you've achieved the full promise of the original business case.
Bringing in a professional services team gives you a different perspective on how other people solve their problems. At FIS, we do 10,000 projects a year across 6,400-plus clients and decades of deep expertise. We bring all of that to bear to help our clients run more efficiently and get the most value out of our technology.
Last year, we applied that expertise to our own project management team. We created a dedicated team to examine our operational workflows to see where we could be more efficient. And that paid off very quickly. Over the last six months, we saved 900 hours of administration time – the equivalent of an additional full-time project manager. And we're on target to achieve our goal of 2,500 hours saved in the next six to eight months – freeing up more time to devote to direct client work.
So, even after the project was technically completed, we'll continue to generate benefits from it. As we use the workflows more and more, the efficiencies multiply. And because we didn't wait until the end to launch the changes, we also benefited from them along the way. So, with a project that's designed correctly, you can both create gains along the way and make a bigger impact longer-term.
But many firms simply don't have the resources to spare, or they don't have the specialized knowledge. Or perhaps there's conflict around a decision. So, here's the second benefit of a professional services team: a non-biased view that's based on real experience. We can provide an independent view of your options and make a range of recommendations.
Third is transition management. It's not okay to switch a system on and walk away. A professional services partner should be there for the transition. They should be working with you to figure out not just how to make the best use of the solution but also how to adapt your operations – from processes to training and culture – to fully embrace new technology.
It's time to change our thinking from Key Performance Indicators (KPIs) to Objectives and Key Results (OKRs). If you define your objectives clearly at the start and design your project to start delivering benefits along the way, you can get real value from your investment and achieve your goals much more quickly.
Let's Talk
Together, we can work to solve your business goals. Please provide your email address below and a representative will reach out to you soon.