Fintech Insights
Reimagining Lending with the Power of Technology
Chris Rentner | VP of Large Financial Institutions and Modern Banking Platform Lending
February 02, 2021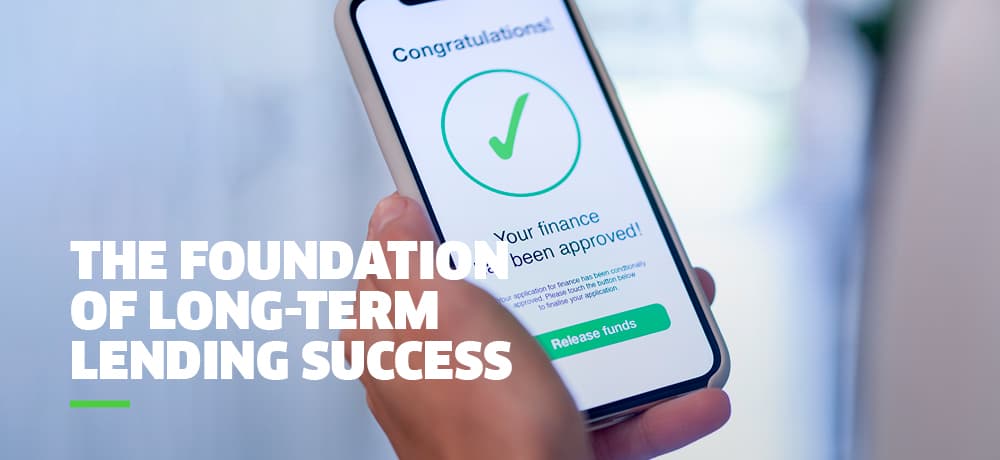 In a world that never stops changing, and with customer expectations on the rise, it's time to harness the innovative power of technology to deliver modern, real-time lending platforms across lending types. Leveraging the entire lifecycle of lending data is the foundation of long-term lending success.
Major organizations all over the world have been collecting and storing data points across every aspect of their customer relationships. Whether it's tracking lending information or monitoring loan performance, companies across the globe have access to a tremendous amount of data. Becoming the organizations of the future is all about relying on smarter technology solutions that can analyze and amplify your data to make better decisions.
Technology pushes the evolution of decisioning
Decisioning, the measurement of risk when it comes to lending, is the foundational aspect of lending and today's evolved decisioning is about so much more than just the traditional idea of underwriting a loan. Modern decisioning creates a complex network from the interconnected data streams of the entire customer lifecycle. How is technology making a difference? The influx of solutions and tools driven by artificial intelligence (AI) and machine learning technologies is creating new opportunities for everything from marketing to futureproofing and business growth.
Customers go all-in on digital
No matter what your customers buy from you, they're looking to do more and more of it online and with their mobile devices. Whether it's banking from a smartphone or getting a new car loan from their tablet, the power of immediacy and convenience is creating everything from digital-only banks to a resurgence of buy now, pay later (BNPL) options for everything from exercise equipment to new appliances and beyond. Not only does this shift to fully digital channels mean a better customer experience, it also represents even more access to customers' buying and behavioral data. Finding, collecting, analyzing and forecasting on that data will be what sets modern financial institutions (FIs) apart from slower competitors who are still relying on legacy technology to get the job done.
Direct-to-consumer lending
Offering loans direct to the consumer, especially in a digital format, could easily be passed off as a relic of an earlier time. Except that even here, technology has created a renewed interest in direct consumer lending, and it's being run by some of the largest FIs in the industry. Online lenders are a great example of organizations that have pioneered the use of data to not only provide better customer experiences but to create opportunities for their own growth. Real data-driven success will come from the organizations like FIS® that are focused on data as the backbone of a better direct-to-consumer business for our partners and their customers.
The power of small business
While enhancements and innovation in the world of lending have a big impact on the average consumer, the effect on small businesses could be even greater. 51% of people in the U.S. are employed by a small business and 49% of the country's GDP flows from small businesses. With the pandemic, small businesses around the country—and around the world—have taken serious financial hits and have an increasingly hard time securing the loans that often make their businesses operations possible. Better usage of data to improve the lending process can only help these necessary businesses continue to grow.
FIS is proud to partner with Numerated, a Boston-based company that leveraged our smarter lending technology to co-create a solution for paycheck protection loans, building on the success of the company's automated lending process for small businesses. Working together with businesses like Numerated, the FIS team has a commitment to invest time and resources to helping support small businesses through the distribution of more than USD $30 billion of these loans. As we all look forward to emerging from the pandemic, FIS will continue to look for opportunities to work with our partners to continue to help banks help their customers through tools and solutions designed do more with data.
Let's Talk
Together, we can work to solve your business goals. Please provide your email address below and a representative will reach out to you soon.