Fintech Insights
The benefits of SD-WAN and SASE for the workforce of tomorrow
John Pieratt | VP Client Network Services and Mike Hogenauer | Network Director
September 05, 2022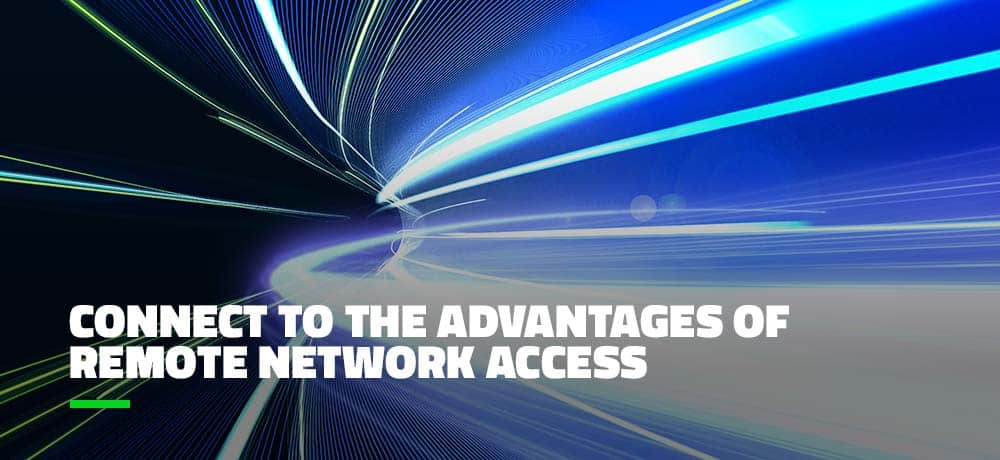 The pandemic changed how and where we work. With remote working now a constant, many employees are stating their preference to either continue working from home or in a hybrid model. In a PwC survey of nearly 700 CEOs, 78% agreed that remote collaboration is here to stay long-term. One thing is clear – workforce transformation isn't going anywhere and connecting to solutions from home and across a slew of devices is the need of the hour.
This new norm of workforce flexibility requires a new wave of solutions. Security concerns continue to be at the forefront across organizations of all sizes. Securing various types of devices and enterprises is paramount, and there is no one system available to manage them all. The shift to a hybrid and remote workforce expands the potential attack surface, making it harder for organizations to provide proper security for devices and endpoints.
Most home or remote offices lack the security and compliance required by modern organizations, and organizations are limited to the visibility they can obtain from a single, local system. Implementing remote network access solutions and remote working network solutions is key to solving for this issue. Software Defined Wide Area Network (SD-WAN) focuses on smart routing, while Secure Access Service Edge (SASE) for remote workers focuses on security and decision-making under one umbrella.
Many organizations are looking to adopt – or are already in the process of adopting – a cloud-native strategy with products and solutions that offer seamless connectivity to the cloud environment. However, there are challenges in transitioning from legacy network infrastructure to SD-WAN, which is why it's important to understand the benefits of SD-WAN and how to accomplish the smoothest migration.
Why choose SD-WAN?
The right SD-WAN solution helps you lower costs, improve access to your applications and drastically improve bandwidth. In comparison to legacy network infrastructure, SD-WAN offers intelligent data routing, centralized management and faster connectivity. With SD-WAN, you can design and manage your WAN better. Traditionally, the focus for the WAN has been availability (999, 9999, etc.), whereas the focus really should be elevated to include the user experience – which is where SD-WAN comes in. There are eight primary characteristics that define a strong SD-WAN:
Security (native, baked into the code, no upgrades needed so you can hit the ground running)
Resiliency (ensures great user experience, makes use of every bit of bandwidth you paid for)
Stability and resilience
Performance
Flexibility
Scalability (more easily scale both up and down to meet network needs)
Visibility
Handling of voice and video traffic
What are the advantages of SASE?
SASE is a new term from Gartner that brings together network and security services in a single service in the cloud. As a unified, converged network, SASE for remote workers replaces multiple solutions and vendors, making managing security less cumbersome for the organization and helping reduce the number of teams required to do so. A SASE security model offers:
Centralized management and orchestration
Flexibility
Secure and seamless access for users including remote and mobile users
Consistency
Reduction in OPEX and CAPEX
What FIS offers
FIS offers both a fully managed SD-WAN solution for enterprise branch use as well as an SD-WAN SASE solution for remote workers. Our enterprise SD-WAN service offering is a fully managed, experience-based network that provides clients with:
Fully managed services support (implementation, scaling assistance and ongoing support)
Total mesh/visibility to core application
A single point of contact and accountability
Experience-based SLAs (versus purely those based on network uptime)
Secure Workforce Access, the FIS SD-WAN SASE solution designed for remote workers, is simple to deploy anywhere, from home to the cloud and everywhere in between. It is the first one-to-many cloud VPN and provides the flexibility, security and high performance required to match today's real-time, many-to-many connectivity needs.
Secure Workforce Access provides zero trust security and high performance connectivity for remote workers, sites and IoT. Gartner predicts that by 2023, 60% of enterprises will phase out their remote access VPN in favor of zero trust network access, which means our solution is already ahead of the game.
With Secure Workforce Access, you get:
A robust SD-WAN VPN solution
Secure direct internet access using zero trust
Always-on VPN (via cloud connectivity)
Centralized management and visibility through a single pane of glass
User service level experience (ensuring optimal performance regardless of bandwidth demands)
Ready to start your transformation? Contact us.
Let's Talk
Together, we can work to solve your business goals. Please provide your email address below and a representative will reach out to you soon.