Payments Leader
Enhancing the Customer Experience through Geolocation-based Engagement by Trevor Mast
July 24, 2018
Trevor Mast, FIS | Senior Vice President Financial Services Products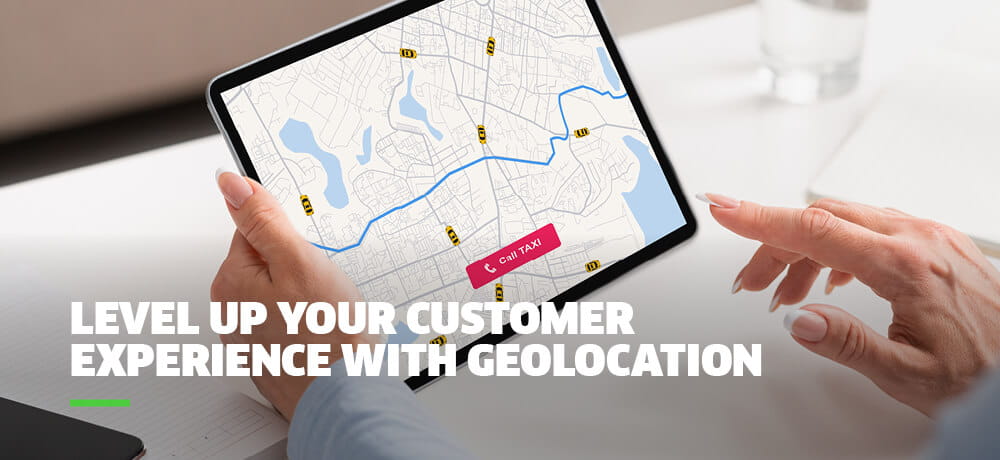 Improving consumer experience is no longer limited to just optimizations to the retail store or the online website. As we approach near smartphone ubiquity with high geolocation data and enablement, consumers can be pinpointed very accurately, thus making a customer's exact physical location a critical factor. These location-based services open the door to providing consumers with many added-value services, from simple marketing promotions and special offers to payment and transactional services, built directly into the app. The result is the next generation of location-based engagement that adapts to the individual and their place in the full customer journey.
Can location-based services improve the engagement disconnect?
With increased digitization comes the challenges of maintaining consistency across multiple omnichannel touchpoints and brand awareness in a diversified marketplace. As society continues to interlace the physical and virtual worlds, how can retailers, financial institutions, and other third parties understand their customers and coherently interact with them across all these channels?
Consumers have learned to expect a personalized brand experience online and this is extending into the analog world. Daily life is now a mix of both online and offline, and as consumers move between different locations, devices and information sources, they are exposed to thousands of brand messages. The majority of these are quickly forgotten, but a few complement each other and arrive at the right moment to build an organic brand narrative that follows the customer's journey, slowly building trust and intuitive loyalty
The customer's expectations are at the heart of innovation and location accuracy is no different. In reality, most location technology solutions aren't accurate enough nor are they able to scale. In theory, a reliable geolocation range of one to five meters would provide retailers the quality location information to engage with confidence. However, most enterprises currently rely on inaccurate third-party data that makes it difficult to confirm. Using accurate, first-party location data reduces the chances of delivering spam or irrelevant messaging to your customers which only causes customer frustration rather than closes sales. Any inconsistencies and inaccuracies make channel-marketing a problematic tactic.
Geolocation data within CDPs on steroids
The rational response to a diversified marketplace is to combine (and upgrade) customer data or engagement platform (CDP) solutions with customers' smartphones to provide an enhanced experience that remains consistent across all channels. A truly relevant omnichannel experience means integrating accurate location-based services data with advanced CDP tools that work in tandem to create robust customer profiles that can deliver high-impact engagement, when and where it matters most.
Bypassing the need for beacons or other technology, such as Bluetooth or NFC, a smartphone app installed by a customer can immediately recognize them crossing a physical geo-boundary. Once triggered, the CDP system can then use historical and real-time data to engage the customer in many intelligent and relevant ways. This could be in the form of simple push notifications for offers or discounts on certain products or initiating more sophisticated interactions by embedding instant payment capabilities directly into the app.
Accurate and scalable geolocation technology is the essential element because it pulls the channels together, matching them to customers and their unique circumstances at the point they need, want or will enjoy the interaction most. This could also expand into revenue generation through the sale of advertising space on the app as third-party marketers would also see more traction for promotions if they were intelligently placed with consumers at the right time.
With accurate geolocation, the omnichannel strategy becomes simple. Customers are identified based on where they physically are (to within a few feet), allowing providers to identify the high-conversion behaviors and hot-trigger moments within that journey and act accordingly. Over three-quarters of smartphone users consult their phones on in-store purchases, therefore it is critical to get timely information into their phones that enhances the in-store experience. But of paramount importance is delivering highly relevant messaging that enhances the engagement.
The customer experience is everything
Like it or not, retailers and other customer-facing sectors are increasingly competing on the basis of how they improve customer experience and creating a connected customer journey is critical to the success of the overall marketing strategy. By augmenting powerful CDP tools with geolocation databased services, a brand is not relying on pre-determined workflows. Instead, firms can respond dynamically to data that customers generate and the decisions they make.
A rich customer experience is built on established data sets, with tailored interactions delivered based on requests and reactions of each individual user. To do this, however, retailers must have a single view of a customer across all of their interactions, whether marketing, sales or service.
The use of intelligent location-based services with advanced CDP algorithms creates a new world of services for customers. For example, a customer coming in for an in-store pickup can be recognized as they drive into the parking lot so that they can be greeted at the door with their purchase. A bank could remind people of special offers when they pass by a branch. On the university campus, students could be instantly notified of changes to a lecture room location. At a trade show, visitors could be tracked around the location to monitor attendance of breakout sessions, or to provide directions to the next relevant show. Toll companies could even embed payments into their app so that crossing a toll booth triggers an instant payment. Retailers can shorten lines by offering auto-checkout from self-scanning or QR code-based payments.
More complex and intertwined experiences also are options. For example, a wine bar could offer customers a discounted trip to their favorite winery (based on buying patterns). The app could then send meaningful location-based notifications on the drive to that winery, before signaling the winery that the customer is about to arrive so they can meet him or her with a glass at the door. Further, any purchase made at the winery triggers the instant payment and ensures the wines are delivered when the customer is at home.
The result is a customer experience that's effective and enjoyable because it's immediately relevant to the customer's mood, interests, and location.
Predictive customer experience personalization now
The advent of widespread geolocation-based engagement represents a new era of predictive personalization in real time. It is all about building the right audience using location, interacting in real time, then providing an unbeatable experience all the way to the end of their journey.
The only cautionary note is the need to not overload customers with too many invasive, or even creepy, interactions. If operators of these services flood their customers with a stream of spam and badly targeted offers, the app will be uninstalled and the customer may be lost forever. But get it right with exquisitely targeted offers that match the customer's current life moments and that provide relevant discounts on products and services that are already front-and-center of the customer's mind, and the result is improved value and loyalty.
Accurate geolocation-based services help brands interact with the right people, at scale or one-on-one, and provide personalized, relevant experiences that result in sustained advantages over the competition.
EDITOR'S NOTE: This article was originally published in July 2018. It has been updated for accuracy and comprehensiveness.

Let's Talk
Together, we can work to solve your business goals. Please provide your email address below and a representative will reach out to you soon.