Fintech Insights
Eight reasons why you should care about SaaS
Martin Sarjeant | SVP, Product Management, Insurance, FIS
December 16, 2019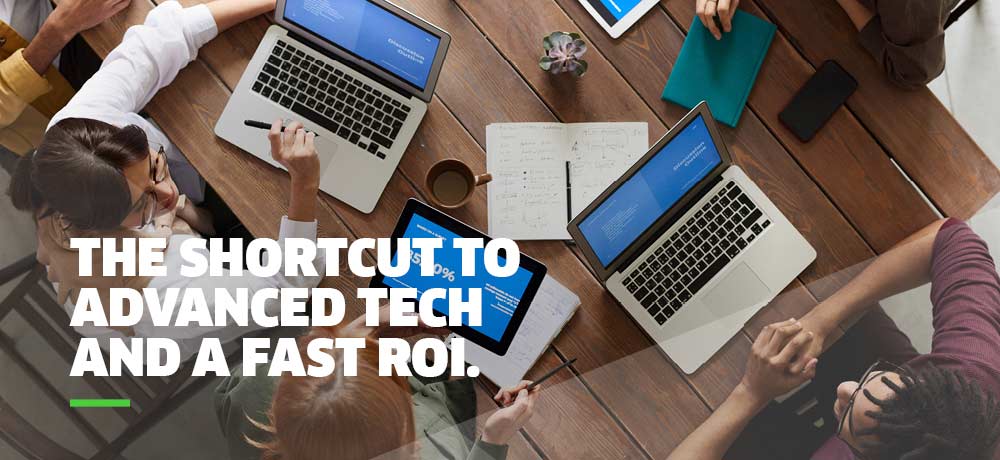 Software as a Service (SaaS) is quickly becoming the standard way for businesses and individuals to consume software – think Office 365 or travel booking systems. In fact, it's rapidly replacing on-premises installations as the predominant delivery model for business applications. So, what is SaaS?
SaaS is simply software that is owned, delivered and managed remotely by one or more providers. The software is hosted on the public or private cloud, and clients access it via a browser. They pay a subscription for this access plus usage-based charges.
What's the appeal of SaaS? First, it gives you a more predictable cost model and moves existing capital expenditure to operational expenditure. Second, it helps reduce costs because you can leverage the vendor's economy of scale in terms of purchasing power of infrastructure, multi tenancy, IT operations personnel and management of the software.
SaaS is particularly attractive to firms that continue to face an onslaught of new regulations, such as insurers that are currently preparing for the accounting regime changes of IFRS 17 and US GAAP LDTI. Both IFRS 17 and LDTI require regular reporting, which creates peak load periods, interspersed with lower requirements when it's business as usual. Of course, it doesn't make sense to upgrade your infrastructure if you won't need intense computing power throughout the whole year.
Those firms are well advised to look at SaaS models, particularly those that allow you to scale up and down your infrastructure and compute needs as your demand changes. This way, you pay only for what you need and consume at any particular time – no more hardware sitting in the basement depreciating until it's dusted off months later. In fact, insurers that have adopted SaaS have already substantially reduced costs and offset at least part of the cost of the new regulations.
But the SaaS model can have benefits beyond regulatory efficiency and cost. SaaS also:
Makes the latest software and infrastructure available immediately by outsourcing in-house IT operations and eliminating major implementation or upgrade projects
Eliminates the need to install software locally on desktops (and the associated dependencies)
Offers easy and secure access from locations around the globe
Reduces companies' operational risks
Provides more stability because the infrastructure is tuned to the software and both are maintained and supported by the vendor
Enables you to seamlessly adopt the latest product updates, reducing product risk and giving you the latest improvements quickly
So if you're looking to reduce costs, improve efficiency, meet regulatory needs and drive better management of the business, I'd recommend looking at the wide-ranging benefits that SaaS brings to your organization.
See how FIS is using the cloud and SaaS to help our clients optimize insurance risk management here.
Let's Talk
Together, we can work to solve your business goals. Please provide your email address below and a representative will reach out to you soon.