FIS Fintech Accelerator
Now in its sixth year, the FIS Fintech Accelerator program is focused on identifying and fostering startup financial technology firms with promising, high-potential technologies that advance the way the world pays, banks and invests. Demo Day is August 26, 2021. This year's virtual event is your opportunity to hear leaders from each of the participating firms showcase their innovations to financial services leaders and influencers, potential investors and successful entrepreneurs.
In partnership with The Venture Center, the FIS Fintech Accelerator:
Accelerates the pace of innovation in financial services
Creates partnership and investment opportunities with emerging technology companies and solutions
Drives the innovation process and differentiated offerings to market together with our FIS clients
Congratulations to the participants and the Venture Center for a successful program
We would like to formally invite you to the 2021 FIS Fintech Accelerator Kick-Off on June 9, 2021 at time 11 am CST. Come and meet the 10 high potential innovative fintech companies in Cohort 6!

The 2021 FIS Fintech Accelerator in Partnership with The Venture Center is currently in its 6th year and has the goal of accelerating fintech companies with innovative solutions for financial institutions.
Like all other banks, we need to be on the cutting edge of technology and have products that our customers need. A lot of times we don't know what they need in order to be able to offer it to them until we see it here at The Venture Center."
Problem Focused. Solution Driven.
The Venture Center is the place where the technology and entrepreneurial communities come together to learn and connect, empowering each other to take the leap into the start-up journey. Get the tools you need and cultivate life-changing connections here.

FIS Fintech Accelerator Alumni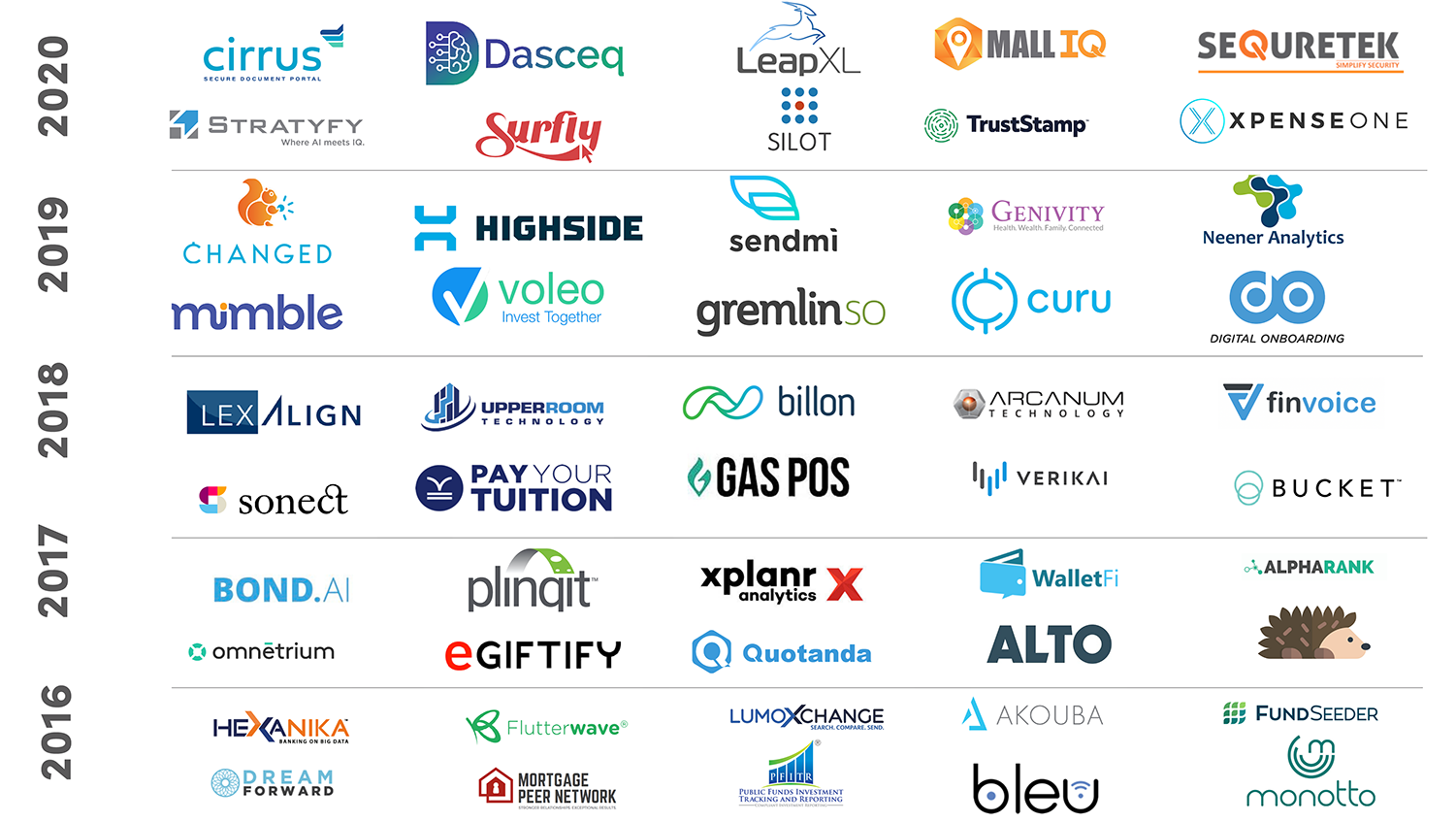 FIS Fintech Referral Network
The FIS Fintech Referral Network facilitates engagement between banks and fintechs that are seeking a partner to help deliver transactional and savings accounts, lending or payments services to their customers.
Learn More