Article
Are separate payment channels obsolete?
Marco Mazzonetto | VP, Product Management, Omnichannel Merchant Acquiring, WorldPay from FIS
November 16, 2020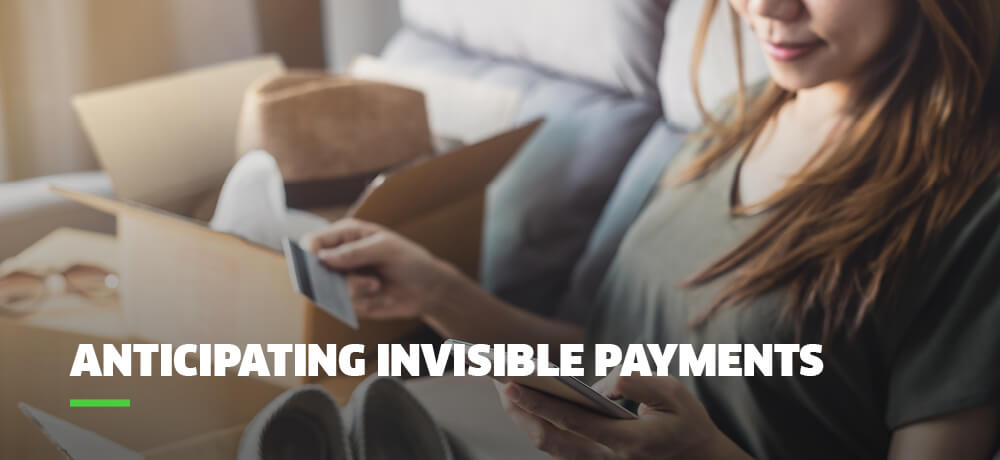 The existence of separate sales and payment channels has influenced how businesses approach their sales and marketing strategies for years. There is a secular trend of convergence between physical and online, with sales channels converging at much faster rate than payments. COVID-19 brought swift acceleration to that dynamic as merchants and consumers around the world were forced by extreme events to transition to a multi-channel experience. Even less technology savvy customers engaged in online or omni-channel shopping for their own safety and peace of mind.
While the pandemic accelerated the omnichannel migration of many customers, the lines between brick and mortar and e-commerce business models began blurring more than 20 years ago with the very first establishment of e-commerce businesses.
Connecting omnichannel and customer service
Omnichannel business capabilities and customer experiences are firmly rooted in customer service. Early on in e-commerce, industry leaders dismissed the importance of pure business models. Instead, they recognized that omnichannel capabilities can translate into enhanced customer-centricity.
When pressed during a 1999 CNBC interview to admit if a nascent Amazon was a pure internet player or not, Jeff Bezos countered that was beside the point. What mattered was "that we provide the best customer service" and that it is why it was investing in physical distribution centers across the US, which at the time was viewed by some as a questionable move for an e-commerce business.
A year later, IDC Retail Insights predicted a strong reliance on omnichannel strategies for successful marketers, citing the growth in e-commerce as the key reason for retailers to implement omnichannel strategies. And in 2013, the Huffington Post questioned the necessity of discussing separate channels at all as smartphones were driving the omnichannel experiences that engage consumers wherever they are.
Why omnichannel matters
Today's consumers are digitally engaged and feel a stronger emotional connection with brands that offer omnichannel experiences than with those that do not. It's a significant point of competition among retailers and without it, they miss out on customer loyalty, revenue and advocacy opportunities.
A true omnichannel experience requires a strategy that connects customers' digital touchpoints and in-store activities to create a seamless purchasing journey. It allows consumers to look up product features, pricing, discounts and reviews, visit a store to confirm their research, make a purchase and arrange for delivery either at home or in-store – all with minimal friction.
Three primary factors are accelerating omnichannel adoption:
Consumers, and younger generations in particular, are increasingly dependent on technology and smartphones for managing their day-to-day lives. These portable devices are the perfect conduit for connecting online and instore activities that make up omnichannel experiences such as showrooming.
Forward-thinking retailers are leading the way with innovative strategies for connecting digital touch points with the in-store activities. For example, Amazon acquired Whole Foods, added hundreds of physical outposts to their online portfolio, and fashion retailer Mango began sharing online revenues with local franchises to recognize their role in growing e-commerce sales.
The COVID pandemic normalized omnichannel activities like buying online for instore pick up and ordering online and paying upon delivery via mobile app, speeding the adoption of these types of experiences by at least five years. Consumers' new buying behaviors are expected to stick around even after the pandemic subsides.
Implementation challenges
Deploying omnichannel solutions can be a challenge for any type of retailer, whether their operations are local or cross-border. Even the most sophisticated retailers have some challenges, a sign that mainstream adoption is still in the making.
One of the biggest challenges is changing customer expectations and technologies. Replacing legacy systems is never easy and with new digital technologies and payment types emerging at nearly every turn, it can be difficult for retailers to determine when and what to invest in. While futureproofing is ideal, it's not always fully attainable.
Another barrier retailers face is how they are organized. Typical retailers are organized around sales channels, which can make the transition to omnichannel more difficult. Developing omnichannel strategies requires putting the customer at the center of it all and having channel-limited mandates is a big hurdle.
Geographical boundaries pose another obstacle because an omnichannel strategy requires vendors and partners that can support payment requirements in multiple regions. While the payment industry has been consolidating for the past 10 years, the point of sale landscape is still mostly fragmented across countries and regions.
Lastly, because payment methods are very resistant to disappear, retailers must be able to accept all payment methods their customers use in whatever market they are operating in. This requires customization and flexibility with the ability to adapt to changing payment environments.
Anticipating 'invisible' payments
While omnichannel is something all retailers should strive for to remain competitive, the ultimate payment experience is an "invisible" one. Removing consumer payment actions using cash, cards, or devices from the transaction creates the most convenient and frictionless experience possible. Amazon Go stores, for example, enable "walk-out" shopping where customers are automatically charged for their items using an Amazon account and an Amazon Go app on their mobile device.
While invisible payments are still a novel idea, separate payment channels are indeed on the way to becoming obsolete and the time is now for widespread omnichannel enablement.
As a global payments technology company, Worldpay from FIS has the tools, technology, expertise and geographical reach to enable omnichannel experiences across different borders and continents. We can help your business meet the evolving payment needs of your customers wherever they are.
Let's Talk
Together, we can work to solve your business goals. Please provide your email address below and a representative will reach out to you soon.