Fintech Insights
Omnichannel is the new business as usual
Pinar Alpay | SVP Global Payment Solutions
August 10, 2020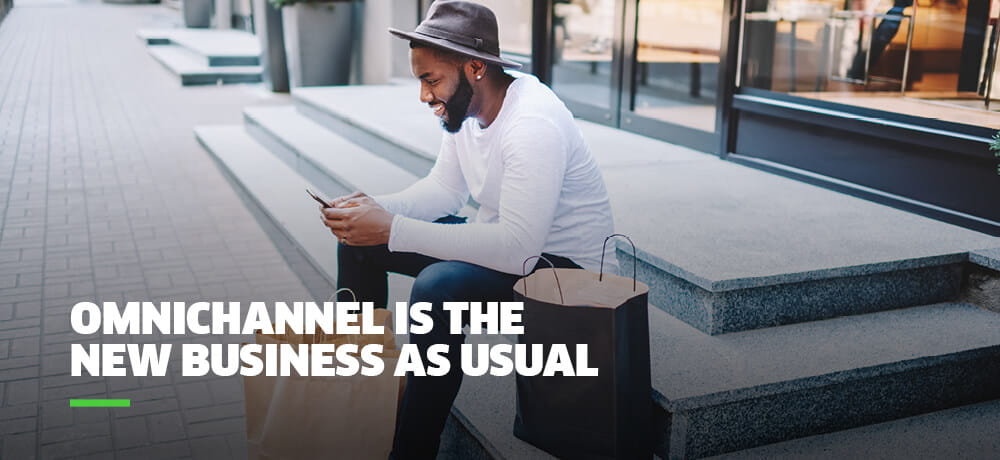 It's been a decade since the term "omnichannel" was introduced, but COVID-19 has highlighted the importance of this approach. As more companies explore an all-channel sales and marketing model out of necessity, those doing it best are emerging as leaders in the marketplace.
Omnichannel isn't just about brick-and-mortar businesses having a website presence. A true omnichannel effort combines all the sales channels on the front end (online, mobile, in-store, MOTO) with the logistics on the back end (payment, shipping, delivery) to create a seamless consumer experience while also minimizing costs and security risks.
Changing consumer preferences
The need to reduce or eliminate direct contact in payment transactions as a result of the pandemic has forced a change in consumer shopping and buying habits. They've shifted away from cash and card payments to online and contactless methods. The 2020 PACE survey from FIS showed that 40% of consumers shop online more than instore, and 16%, including 27% Millennials, used cash and check less often than usual.
These changes in consumer payment habits are likely here to stay, with 31% of survey respondents reporting they will use contactless or mobile wallets instead of cash and checks in the aftermath of COVID-19. Businesses in turn, need to adapt to this new reality and engage many channels together to reach their customers.
Adding to the bottom line
In addition to meeting changes in the marketplace, taking an omnichannel approach can have a significant positive impact on a business' bottom line. Customers using three or more channels spend 13% more on average per order and those who buy both in-store and online have a 30% higher lifetime value than those that use only one channel.
Furthermore, retailers that employ strong omnichannel engagement strategies retain 89% of their customers on average, versus 33% for companies with weak omnichannel efforts. Year-over-year annual revenue is +9.5% for omnichannel companies versus +3.4% without omnichannel.
Common challenges
While the benefits are clear for businesses to enable omnichannel experiences, there are some challenges.
The transition to provide a true omnichannel consumer experience can be difficult for businesses limited by legacy technology. Upgrades to POS software and hardware may be necessary, as well as changes to website changes to accommodate online payments.
Logistics are also a challenge as some businesses struggle to meet increased delivery demand. Businesses need to plan for the influx in shipping requests and new delivery types like curb-side pickup.
An additional pressure point is communicating a uniform brand experience across all sales channels. This is particularly pronounced for larger, well-known brands whose customers have higher expectations for consistency and convenience.
Smaller businesses, especially brick-and-mortar, must find creative ways to reach their customers digitally and enable modern ways to pay. Local restaurants, grocery stores and retail stores that previously sold in-store can adapt by offering online ordering and delivery options and using social media to get the word out.
Security considerations
Card present transactions are generally viewed to be more secure than card not present transactions because of security measures like identification verification and EMV chip technology. However, a number of best practices and solutions like tokenization and Address Verification Services are effective at preventing card-not-present fraud from occurring.
The widespread shift to online and contactless payments as well as pre-pay for curbside pickup and delivery has elevated the potential for fraud. But instead of implementing an "omni-fraud" strategy or managing each channel's separately, businesses need to focus on bridging the authentication challenges online, instore and as a combination of both.
Partnership matters
Because of the complexity of implementing a true omnichannel strategy, the payments partner you work with makes a big difference. Providers have strengths in different areas, so getting the omnichannel support you need requires choosing a company that bridges all connecting points across instore, online, mobile and social.
Worldpay from FIS offers an omnichannel payments platform that facilitates reliable and secure payment processing connected across all card-present and card-not-present channels for a frictionless customer experience. We offer a single relationship to manage across all channels, as well as a single integration to minimize operational complexity.
Let's Talk
Together, we can work to solve your business goals. Please provide your email address below and a representative will reach out to you soon.