Article
Understanding cross-border transactions and international payment processing
Alison Morris | SVP of Strategic Expansion, Worldpay from FIS
October 11, 2021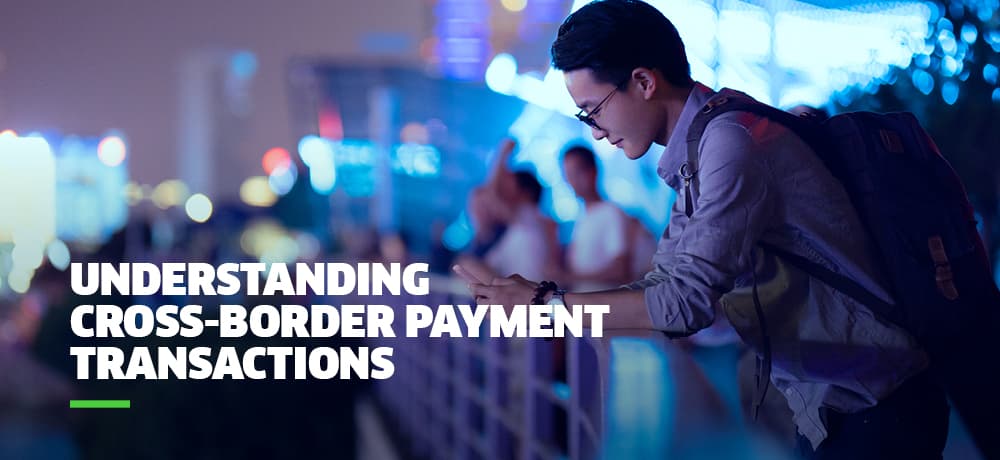 What are cross-border transactions?
Expanding your business to accept cross-border transactions is a relatively simple process. Though every expansion plan is unique, there are a few steps that needs to be followed in each market covering both technical and non-technical aspects.
Connecting to an international payment gateway is the single biggest integration lift when preparing to accept international payments. Payment gateways connect multiple payment methods and systems to make transactions safe, fast and easy for your customers.
Cross-border expansions also require management of operational, regulatory and tax considerations. Each market presents its own nuances that require trusted local intel and experience to navigate. Planning for regulatory considerations and customer due diligence ensures smooth operations after expansion. Compliance requirements fall heaviest during the onboarding process to ensure adherence to local laws and tax systems. After the initial setup, any burdens of ongoing regulatory compliance typically fall on the payment processor rather than the merchant.
International payment processing expansion timelines
Expanding to international markets needs to be fast and relatively simple.
Best case, merchants can expect cross-border payment integrations to take about 6-8 weeks. When you're seeking to expand, its best to speak to your payment partner who can advise based on experience with similar integrations.
Implementation timetables measured in weeks rather than months represents a vast improvement over legacy payment solutions. The ability to roll-out international payment integrations quickly is built on lightweight API architecture combined with experienced teams of implementation managers and solutions consultants. These experts are critical in helping determine the best strategy for your business.
Evaluating international payment gateways
Payment gateways represent critical e-commerce infrastructure and are what makes international payment acceptance possible.
Merchants pursuing international expansion should evaluate international payment processors on factors such as reliability, security, global accessibility, integration effort and level of ongoing support. Up-time reliability and redundancies are essential for e-commerce. Latency is also a critical component when selling cross-border so evaluating transaction speed will help ensure quality customer experiences and minimize dropouts.
Local payment methods should also be considered when expanding. Consumers prefer to pay through methods that are familiar, and your payment provider should be able to offer a wide variety of payment methods. Ideally, it's best to have access to those through a single integration rather than having to expend resources across multiple integrations.
Reporting is an increasingly important factor when considering gateways. International payment gateway reporting should be robust, timely and accurate given all the critical transaction data that flows through a gateway. Merchants should understand if the reporting is flexible enough to support the needed insights for their business and ask questions like: how easy it is to receive the data, is it in an easy to digest format, and is it customizable?
The importance of international payment processors
The selection of a payment partner is among the most important steps in any international expansion strategy. Merchants need a reliable, experienced global partner able to support their expansion strategy with the widest coverage and the least amount of incremental integration.
Beyond ease of integration, it's important for merchants with international expansion plans to work with an acquirer with truly global capabilities. Payment partners should not just be able to provide access to the world's largest markets – that's a baseline. Your payment partners should be experienced in providing payments through a diversity of mechanisms: local entities, cross-border payments and other partnerships.
Merchants evaluating expansion opportunities and strategy should look to the international payment expertise and leadership position of any potential payment partner. Worldpay's annual Global Payments Report is an invaluable resource for international merchants to help them better understand, stay ahead of the changes and plan their strategy around the ways people pay.
Let's Talk
Together, we can work to solve your business goals. Please provide your email address below and a representative will reach out to you soon.