Fintech Insights
Why BOPIS, BOSS and BORIS are critical for an omnichannel customer experience
July 26, 2021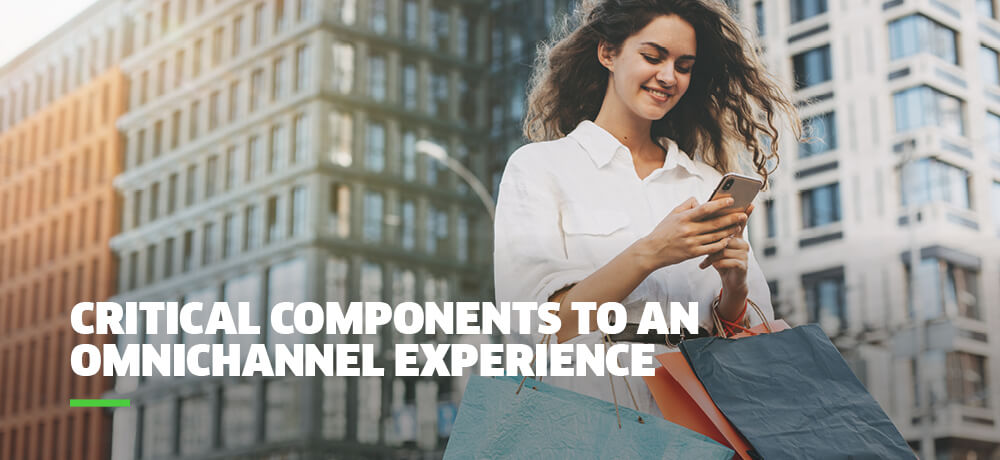 Today consumers have the ability to shop for nearly everything, virtually anywhere, anytime and through multiple devices. Merchants that succeed with consumers do so because they're able to deliver seamless omnichannel customer experiences. But how does that translate for merchants?
Delivering omnichannel customer experiences starts with thinking about typical customer journeys and creating a single customer view. How can you maximize the customer experience and make every interaction with your business consistent, safe and easy?
The answer is usually complex, but it starts with basic building blocks of merchant operations. Omnichannel means offering customers shopping convenience, easily accepting and processing returns, and making sure your customers are protected and feel secure doing business with you no matter where, how or when they shop.
Critical omnichannel commerce concepts include buy online, pick up in store (BOPIS); buy online, ship to store (BOSS); and buy online, return in store (BORIS).
Why (and how much) does omnichannel matter to merchants?
To understand omnichannel today, it's helpful to briefly look back. Shopping used to be much simpler: Customer experiences were more consistent and serving customers was simpler because nearly every vital customer interaction took place in a physical store, face-to-face.
Technology continually changed that equation with new ways of selling, like mail order, phone orders and e-commerce. Merchants created specialized new teams as new technologies became practical for shopping.
No matter how great alone, different shopping channels have to work together. Customers don't experience brands as channels, they experience them as a whole. Like a chair needs four even legs, merchants need to create experiences across channels that support the customer consistently. Unlike a chair, omnichannel commerce needs to work even if a critical element is temporarily unavailable or if demand shifts from one channel to another.
Merchants that can craft exceptional omnichannel customer experiences can early the loyalty of customers. How much does that matter? Especially in the wake of COVID-19, developing omnichannel commerce capabilities is not just a nice-to-have – it's a must have.
The killer Bs – BOBIS, BOSS and BORIS
BOBIS, BOSS and BORIS may sound like the title of a new situation comedy, but they represent essential practical tools of omnichannel commerce that are contributing to merchant success.
Buy online, pick up in store (BOPIS) emerged as an attractive convenience for consumers long before 2020. That's understandable because it responds to clear customer preferences. BOPIS combines the best of e-commerce and in-store, offering customers the convenience of browsing, selecting and paying for transactions online, while receiving the benefits of immediacy offered by a store visit.
For a wide range of in-store merchants, buy online, pick up in store went from nice-to-have to must-have during the pandemic when "in store" translated to curbside by necessity. BOPIS allows merchants to provide customers exceptional experiences that deliver convenience that's flexible, whether by convenience, necessity or both.
Buy online, ship to store (BOSS) is an emerging back-office capability that's proving essential to providing seamless omnichannel customer experiences for all merchants with multiple physical locations. When a customer orders online and wants to pick up in-store, the ideal scenario is that the store they want to visit has the item.
When an item isn't available at the customer's preferred location it's vital to close that gap. Buy online, ship to store enhances inventory management by utilizing all local inventory. BOSS helps create an endless aisle where from the customer's view, inventory never runs out.
Buy online, return in store (BORIS) helps merchants serve the evolving variety of customer journeys. The rise of e-commerce as a proportion of all shopping means returns are much more common than they used to be. A common example is clothing that a customer may love but that didn't quite fit the way they hoped when shopping online. Buy online, return in store helps close the circle, making returns easier and closing the gap to customer satisfaction. BORIS is classic win-win where the in-store experience is improved while making merchant operations more efficient.
Ready to learn more about how you can deliver seamless omnichannel experiences for your customers? Download Shopping Trends Every Retailer Needs to Know, an essential guide from Worldpay from FIS® on the trends shaping retail today.
Let's Talk
Together, we can work to solve your business goals. Please provide your email address below and a representative will reach out to you soon.