Fintech Insights
Why your Commercial Card program should go virtual
Kris Carrera | VP, Credit Payments
January 04, 2021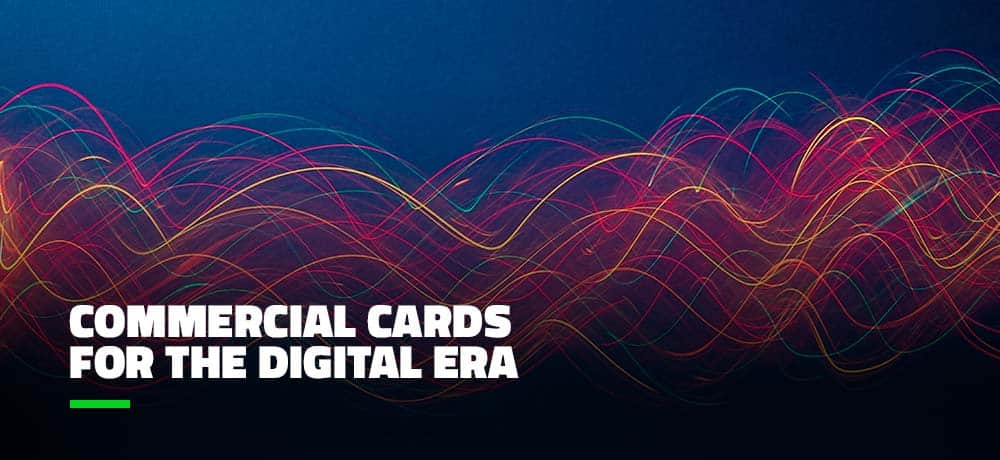 Stay-at-home measures and social distancing practices brought on by the COVID-19 pandemic have accelerated the digitization of payments. In the commercial space, virtual cards have emerged as an appealing alternative to their physical counterparts.
Adopting a commercial card program, businesses use their virtual or physical cards to make purchases on behalf of the company. Centralizing all business expenses – supplies, maintenance, travel, etc. – a card program helps promote better business management.
For financial institutions, a commercial card program is already a valuable source of revenue. With use cases for virtual cards expanding across various industries, adding a virtual component to your institution's commercial card offering increases the program's value for all your business customers.
The commercial card market is growing
From vendor payments to employee expense management, commercial card solutions help businesses streamline procurement and payment processes. The commercial card market is growing steadily, encompassing a variety of offerings including corporate, fleet, travel and expense, purchasing, accounts payable and more. Industry consulting firm Accenture forecasts the commercial card market to grow 10 percent annually through 2022.
Several factors are driving growth in commercial card spend including:
Increased automation and integration in accounts payable and accounts receivable
The need for businesses to have improved visibility into spending and expense management, particularly with a larger remote workforce
Growing demand for quick access to funds among businesses that experienced revenue gaps during the pandemic's quarantine period
Top 5 benefits of virtual cards
As the pandemic has accelerated the demand for digital transactions, commercial enterprises are exploring their options to meet payment expectations among employees and vendors – and looking to their financial institution for solutions. Businesses want more efficient ways to make, receive and process payments that reduce or eliminate the use of checks while limiting risk. Virtual cards are the answer.
Like physical commercial cards, virtual commercial cards can be assigned a credit limit or designated for one-time use. Whether for employee expenses or payables, virtual cards can apply to various functions within an organization. Using an email link to a secure portal, virtual cards allow businesses to more quickly and securely remit payment.
Virtual cards offer several benefits financial institutions can leverage to differentiate their commercial card offering, including:
Convenience. Faster, easier access to funds increases operational efficiencies.
Security. Fraud controls help mitigate the risk of stolen data and funds.
Reduced costs. Automating the manual processes associated with checks helps lower costs.
Revenue opportunities. Institutions receive rebates on virtual card payments they can keep or pass on to their customers.
Customer acquisition and retention. A virtual card offering increases customer stickiness by adding value to a traditional commercial card program.
What to look for in a virtual commercial card solution
With the variety of virtual card products available, financial institutions should seek versatile solutions that allow for customization with the ability to:
Assign single or multi-use options
Set interest rates based on customer profiles
Determine cash flow limits for individual accounts
Establish spending rules
Offer mobile capabilities via an intuitive user interface
Don't wait to go virtual
Implementing a virtual card solution as part of a commercial card offering is crucial for financial institutions to stay competitive in an increasingly digitally driven marketplace. FIS® offers a variety of virtual card offerings to help your institution meet customer demand and keep your card top-of-wallet. Reach out to us to learn more.

Let's Talk
Together, we can work to solve your business goals. Please provide your email address below and a representative will reach out to you soon.