Fintech Insights
Avoiding transformation pitfalls: Baseline with Activity Based Costing before optimization
Jaspreet Kondal | Senior Vice President, Back Office Services and Anant Keskar | Vice President, Back Office Services
September 06, 2021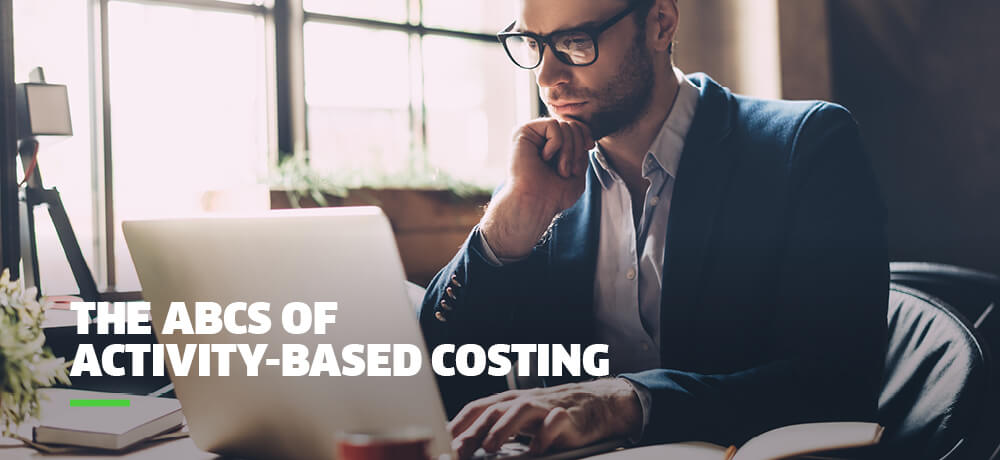 Financial institutions are dealing with constant and growing pressure to optimize processes, increase profitability and be on top of costs. Continuous improvement is a part of every organization's goals. There are always hidden costs and hidden factories within the operation that go unnoticed, since the focus is on the result, rather than the multiple processes that get you to that end result. The reality is, the variation in processes causes waste, unnecessary costs, low efficiencies, poor quality and ultimately, a diminished customer experience.
70% of cost for most businesses lies in labor costs and this is where there is also the greatest opportunity to improve operational efficiencies and reduce costs. When management pay attention to the hidden costs and start understanding the performance of each cost in the organization, they can identify areas ripe for improvement, manage costs and make decisions more efficiently and effectively.
Enter ABC
Enter ABC – Activity Based Costing, a method that identifies each step in a process, calculates the cost of every activity that is part of producing products or services and then assigns a value to each activity according to actual consumption. This offers a better understanding of overheads, cost drivers, activities that don't add value but have a high cost, and a true picture of the real cost to the business of the product or service. Which translates to better productivity for employees, elimination of overheads and non-value-adding activities, enhanced supervision, improved quality of service and compliance, and the ability to optimize infrastructure for future investments. ABC as a concept has been prevalent for some time and today has become an integral part of the manufacturing industry. With availability of new digital technologies such as desktop analytics, process mining, AI algorithms etc., this concept is now gaining traction in the services industry as well.
ABC – using FIS EPIC
ABC with EPIC offers a modern way of looking at cost components to derive efficiency at every activity level. It looks for digital orchestration and enablement, identifies process discovery monitoring and control procedures, and seeks automation opportunities. With EPIC, businesses gain 100% visibility into existing data and how employees are operating. It is this level of granularity that is the differentiator that EPIC offers when applied to ABC, providing businesses the ability to view costs at a never-before-seen level. The OPEX cost impact from ABC through EPIC can be as much as a 35-40% reduction.
The Intelligence Module within FIS EPIC features a collection of tools that facilitate predictive KPI analysis, root cause and gap analysis, demand analytics and real time RPA adherence, driving workforce management, process management and performance management in a single platform.
Activity based costing is determined through multiple lenses applied by EPIC. EPIC provides actionable insights through real time, as well as hourly/weekly/monthly, trends.
Cost component segregation: Cost components can be segregated and measured independently with EPIC. This allows for cost bifurcation and analysis, fixed and variable cost analysis, and provides the ability to manually adjust specific fields to simulate outcomes, so users can predict/project what the savings might be.
Employee productive vs. non-productive time: For activity-based costing to be effective, business needs to be able to see productive and non-productive hours for each employee, versus total hours of operation. Insight into cost of actual hours worked, utilization trends and cost loss due to non-productive activity, allows the organization to eliminate them.
EPIC gives actionable insight into end user cost and allows for alarms to be triggered when a process under ABC starts to slip out of control. EPIC will assign value and cost to each associate and their contribution to the business on a daily basis by evaluating their productive time and activities versus non-productive.
Process and application-level analysis: Using EPIC, the organization can analyze skill and application level cost (particular step, per document, specific task to full assess the throughput of product/service), compare team level data, and measure and analyze cost of engagement at every level of organization (from leadership to representative level).
Idle time, for any business, is a cost to minimize if not totally avoid. EPIC has the ability, based on the threshold requested, to set idle time as a KPI measurement.
Let's Talk
Together, we can work to solve your business goals. Please provide your email address below and a representative will reach out to you soon.