Fintech Insights
Digital-First, on Demand Solutions Drive Direct Banking Growth
Fiaz Sindhu, FIS SVP and General Manager, Core on Demand
April 15, 2019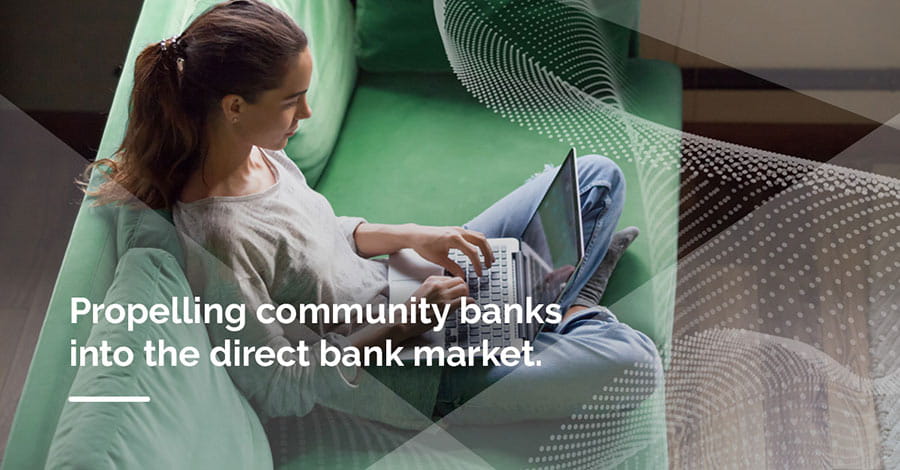 Squeezed by megabanks on one end of the spectrum and nonbanks on the other end, community banks look for ways to compete for new revenue streams and new customers. To capture new deposits and new, digital-oriented customers, large banks are launching direct banks, often under endorsed brands. Simultaneously, nonbanks are chipping away at community banks' market share by leveraging new technology, big data and Silicon Valley skills..
Community banks must decide how to react to the emerging direct banking market – maintaining a business-as-usual posture or exploring opportunities associated with direct banks.
Rationales Similar to Those of Large Banks
Community bank executives share similar rationales with large banks for launching a direct bank. Liquidity is the big driver, especially when current market forces place increasing pressure on banks to open new DDA accounts.
Community banks also understand that digital is table stakes in exploiting the massive opportunities represented by Gen Xers, millennials and up-and-coming Gen Z consumers. Already, 24 percent of Gen X members and 29 percent of millennials have an account with a direct bank, according to FIS' PACE study. Direct banking can deliver digital and ancillary services that specifically meet the needs of young customers at a reasonable cost.
Multiple Paths to Direct Banking
Multiple paths are available for community banks to participate in direct banking. Some banks launch direct banks under their current platforms as extensions of their traditional banks. Less expensive to launch on the front end, this option, however, has downsides, including: less agility due to its core platform legacy, ongoing technical challenges presented by coordinating changes for two banks on one platform, and increased pressure on employees to manage both businesses. It also can hinder the bank's ability to optimize brand positioning to attract new segments.
Community banks also can engage in partnerships with fintechs to participate in direct banking. In this scenario, the bank loans out its charter to the fintech in order to capture new income streams. This approach avoids disruption to banking operations but can stymie a bank's ability to extend its own market presence..
A third option is to deploy direct banking capability on a different platform – on demand core solutions that offer turnkey software options enabling the rapid deployment and launch of direct banking on a lightweight platform. When evaluating potential providers of turnkey options, look for these attributes:
An end-to-end integrated solution that is fully SaaS/Cloud based
An extensible (to all devices and channels) and scalable (addressing volume and complexity) offer
A truly digitally-oriented environment
The ability to deploy and launch quickly
A cost-effective solution
What Are the Critical Questions to Answer?
Community banks evaluating direct banking options need answers to questions, including:
Foremost, what are the goals of the direct banking offer? For example, is the primary goal to enable new revenue models such as cobranded offerings, white label services or revenue from fintech partnerships?
How important is avoiding cannibalization of one's main customer base by clearly differentiating products, positioning and pricing?
How concerning is the impact of direct banking to its traditional banking operations?
What role will the direct bank play as a testing ground for new products and services?
How critical is speed to market and agility?
What are all of the costs – launching and operating – and their implications?
Will the direct bank require additional BPO services for back-office operations or call services? At what cost?
It's not too early to start a conversation about direct banking opportunities. We would be pleased to have that discussion with you.
Jumpstart your day in a matter of seconds with quick snapshots of industry trends and leading perspectives delivered straight to you. Sign up for RISE here.
Tags: Digital Innovation, Investments, Technology
Let's Talk
Together, we can work to solve your business goals. Please provide your email address below and a representative will reach out to you soon.