Sage Advisory/SageView Advisory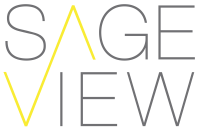 Sage acts as a co-advisor to the Collective Investment Trusts. Founded in 1996, Sage is an independent investment manager based in Austin, Texas, that serves the institutional and private client marketplace with fixed income asset management, ESG-integrated portfolios, and asset allocation strategies. Sage has a long history of building investment solutions for Defined Benefit and Cash Balance Plans through a robust framework for asset/liability analysis, portfolio construction, and risk management. For more information, please contact Sage Advisory at 512-327-5530 or visit our website at sageadvisory.com.

SageView Advisory Group is an SEC-Registered Investment Advisory firm (RIA) serving retirement plan sponsors and individuals throughout the United States since 1989. SageView advises on 401(k), 403(b), 457, defined benefit and deferred compensation plans, and provides comprehensive wealth management services to individuals and families. SageView is headquartered in Newport Beach, California, and has more than 30 offices nationwide.
CIT Financial Statement(s)