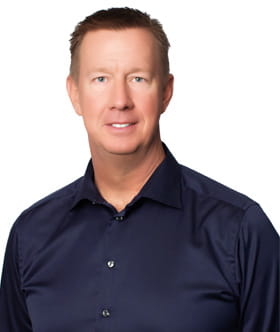 Erik Hoag
Chief Financial Officer
Erik Hoag is the chief financial officer (CFO) at FIS and is responsible for enterprisewide oversight of all aspects of FIS' financial operations, including controllership, treasury, investor relations, financial planning and analysis, and corporate development functions, in addition to FIS' capital allocation strategy.

Erik served as deputy CFO before assuming his CFO role in November 2022. During his 14-year tenure with FIS, Erik has been instrumental in charting the company's course through a transformational period of modernization and growth, developing the financial strategy and planning behind a series of mergers, acquisitions and long-term capital spending and investment programs that have positioned FIS in a dominant market position for the future.

Prior to joining FIS, Erik held multiple leadership roles in the finance sector, including positions at Bank of America, Sun Trust and HSBC. He served as a director on the boards of Capco and Reliance Trust, participating in the divestiture of Capco in 2020.

He holds dual Bachelor of Science degrees in finance and economics, both from Florida State University. He is active in the community as a trustee of Jacksonville's Museum of Science & History (MOSH) and a member of the University of North Florida's Business Advisory Council.
Let's Talk
Together, we can work to solve your business goals. Please provide your email address below and a representative will reach out to you soon.