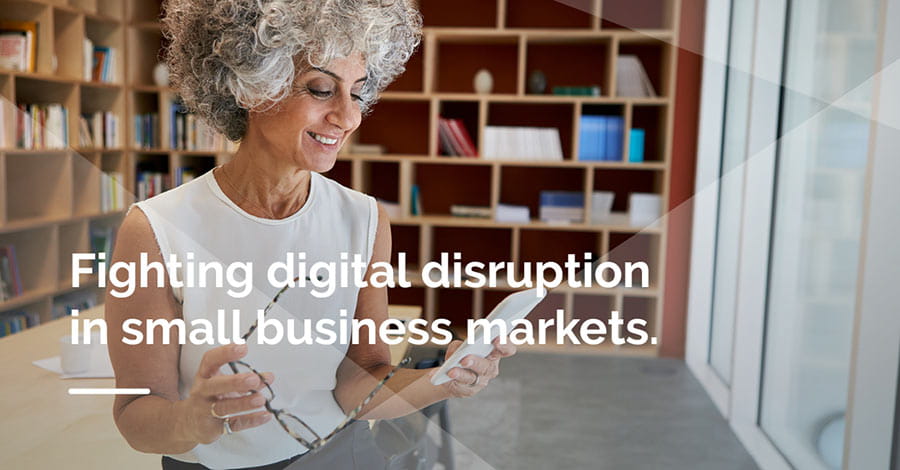 In today's digital-first world, there's an app or online channel for just about everything. And in the lending world, we're seeing this digital disruption out-compete traditional financial institutions (FIs).
While some traditional FIs have ventured into online lending, smaller ones have not adapted as quickly; and that could be costing them valuable business.
According to our 2018 Performance Against Customer Expectations (PACE) report, lack of self-service options is the top reason customers switch among big-bank providers. It's not surprising then, that smaller FIs that don't offer digital self-service for small business are missing conquest opportunities.
Read more about the digital disruptors in the small business market and what traditional business lenders can do to fight this disruption in this article from the Financial Brand.
Tags: Digital Innovation, Investments, Technology
Hablemos
Juntos, podemos trabajar para resolver sus objetivos comerciales. Proporcione su dirección de correo electrónico a continuación y un representante se comunicará con usted pronto.