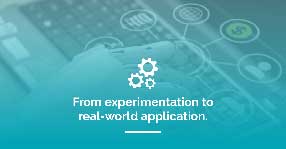 Artificial intelligence and robotic process automation (RPA) are moving from experimentation to real-world application, helping financial institutions cut costs and transform customer service models.
Tony Warren, head of strategy and solutions management at FIS, shares how banks, buy-side and sell-side firms are already beginning to use RPA technologies to drive down the costs of operations, meet compliance requirements, and ensure data integrity. Read more in this article.
Tags: Digital Innovation, Technology
Hablemos
Juntos, podemos trabajar para resolver sus objetivos comerciales. Proporcione su dirección de correo electrónico a continuación y un representante se comunicará con usted pronto.