Fintech Insights
Modern payments for modern banking
Will Starnes | Senior Product Consultant, FIS
May 25, 2020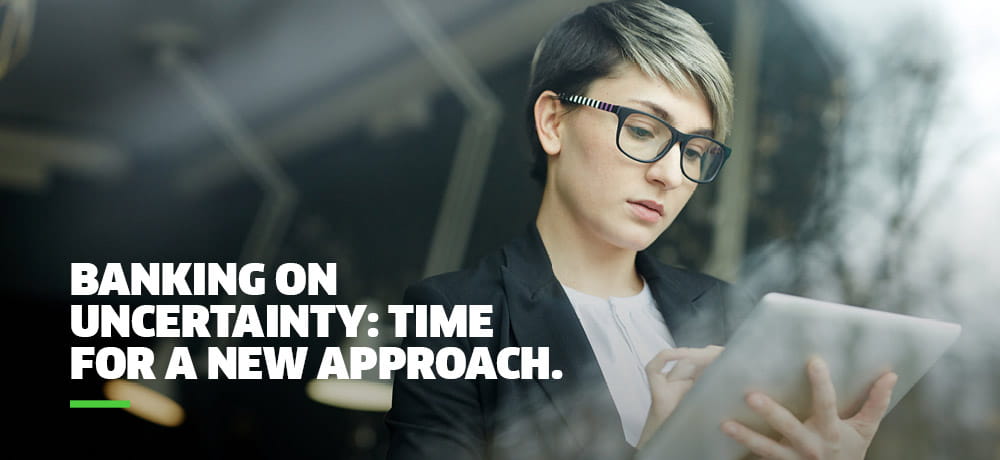 Digital technologies and open banking are changing banking forever. People are spending more time than ever before banking, while spending less time actually visiting their bank. Customers are increasingly using 3rd party apps for banking and using their digital wallet for making payments. These are all trends that are only amplified as a result of the COVID-19 pandemic.
This ever-evolving and shape-shifting market brings numerous challenges to banks and other financial institutions; it also brings new opportunities for innovations and improvements for banking and payments. We face a pace of change that is already in overdrive, and continually accelerating. To be a market leader, financial institutions need to address, unify and "future-proof" an essential triad of investment and technological advancement aspects: Core, Channels and Payments – and the underlying technical architecture that supports them.
A modernized payments system will help banks prepare for and fully participate in the open banking ecosystem of the future. We cannot have one without the other. Ultimately, banks need to modernize for the future of a new normal in financial services that is designed for openness.
Banks need to have the following goals when it comes to modernization:
Modern Core
Core banking systems need to support modern, flexible products which suit a varied and diverse market. Banks require the capability to easily create and deploy products with real-time data, accessible via an omnichannel environment, with an option to embed the products in third-party services. Banks must consider how to brand, support and augment offerings that are distributed beyond traditional channels. Providing the products, services, up-to-the-moment advice and convenience that customers embrace and value in the market is pinnacle.
Modern Channels
Digital channels enable customers to transact and access products, services and up-to-the moment information when and where they want. The channels should provide a consistent experience and enable customers to begin a journey in one channel and seamlessly complete it in another if they choose. Customers demand convenience, real-time balances, information and advice using any device. Security is paramount, so it is essential that the channels have the necessary security safeguards to ensure customer confidence.
Modern Payments
Customers need the ability to use bank products for purchases, credits, money movement, treasury services and many other purposes. You can have an industry-leading customer experience with a real time, agile core system, but if your customer cannot use modern payments services in real-time as an inherent feature in your financial products, they will look elsewhere. Statistics show that people want payment systems that are low in friction, rich in content, and delivered in context. How you craft and deploy your payments approach will define how your customers will ultimately score your financial institution's product offerings.
Trends and Predictions
Analysts note the following key trends and predictions*:
By 2025, nearly 15 percent of retail payments revenue globally will be at risk from card displacement by real-time payments, competition from non-banks and digital disruptors, and pricing compression.
32 percent of retail bank executives view fintechs as their biggest competitors in terms of revenue migration.
54 percent of companies in the Accenture Strategy Competitive Agility Index experienced a material drop in trust and lost out on $180 billion in revenue.
What's the key takeaway here? Get moving now. Your bank does not have the luxury of waiting if you want to hold on to your customers, let alone win new market share. You are already under attack by disrupters, and the time to act is now.
FIS can help. With FIS and our Modern Banking Platform approach, you will have access to cloud-capable solutions designed with API-first functionality that puts you in control. Plug-and-play to build the bank you need today with the flexibility and speed to innovate now and into the future. Lower your costs, reduce IT burden, manage regulatory demands and easily launch new products — with a view to elevating all three components of the investment and technological advancement triad: core, channels, and payments.
For more details, be sure to download our new white paper "Modern Payments for Modern Banking."
* Accenture, Five big bets for retail payments in North America, https://www.accenture.com/us-en/insights/banking/five-big-betsretail-payments-north-america, October 22, 2019
Hablemos
Juntos, podemos trabajar para resolver sus objetivos comerciales. Proporcione su dirección de correo electrónico a continuación y un representante se comunicará con usted pronto.