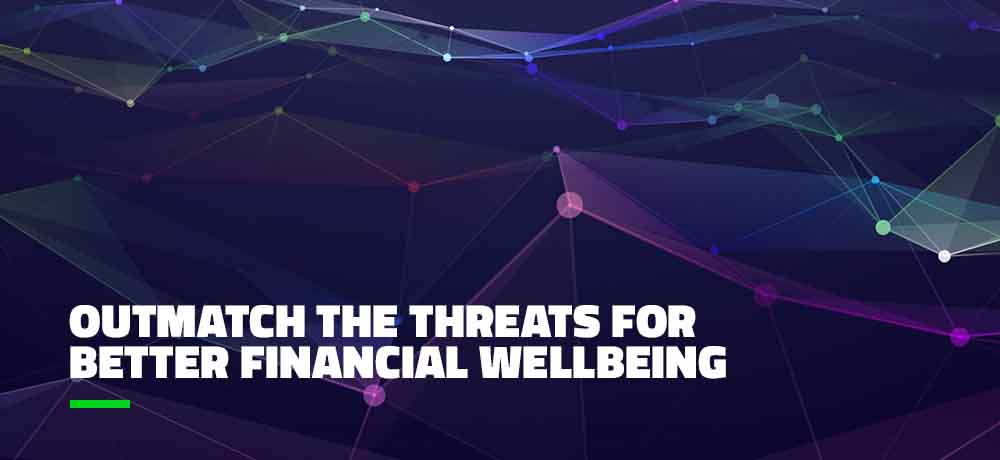 Good credit is a gateway to financial wellness. However, many people struggle to get the fundamental financial literacy or tools to not only navigate their financial position but land in good standing. On top of that, identity theft and fraud are on the rise, which can massively impact someone's credit score and financial future.
The average American adult worries about finances six times a day, and two out of three feel that inflation will scuttle their 2022 financial goals. A recent study revealed they are concerned about their financial future with 68% saying they're worried about not having enough money to retire, 56% struggling to keep up with the cost of living and 45% worrying about managing credit and debt levels.
Additionally, a person's credit score can make or break a loan, save or lose them thousands in interest and potentially impact their ability to get a job. Today, approximately 108 million Americans have a low or no credit score. Others haven't checked their credit report or credit score within the past 12 months. Another 40% of Americans have no idea how credit scores are calculated.
Another major stress factor is fraud and the lack of identity theft protection. Most people know someone who has had their identity stolen, and according to Gallup's Crime survey, two in three people are worried about identity theft. Fraud impacts 15 million people annually at an average cost of US$3,500 per victim and can take up to 100 hours to resolve on their own. In 2020, there were 49 million consumer victims of identity fraud and identity fraud scams, resulting in US$56 billion in identity fraud losses.
When approximately 22% of Americans have had their identity stolen, this heavily weighs on customers' minds and impacts their relationships with financial institutions. Many consumers are concerned that businesses aren't doing all they can to safeguard their information. Over 65% of identity fraud victims were unhappy with the resolution they received from their financial institution in the wake of fraud. And 45% of fraud victims reported that they'd likely leave their financial institutions within 12 months because they felt the financial institution didn't fully resolve their problem.
Consumers are stuck dealing with the consequences when all these stressors come to a head. They're looking for ways to broaden their scope of fraud detection beyond credit alerts. When combined, identity theft protection and proper credit score management can work together to make people more financially secure. Good credit helps people afford the things they want in life by helping them qualify for less expensive loans. And identity protection helps safeguard good credit and overall financial wellness from growing threats.
Instead of consumers pointing at financial institutions when things go wrong, consumers should seek them out to ensure things go right. Today's financial institutions are under pressure to make more products and services available to underbanked and unbanked consumers with increased accessibility and affordability. The typical scoring models struggle with thin-file and credit-invisible consumers because they don't have enough data to predict the risk. Additionally, FI margins narrow due to the economic impact of the pandemic and the competition in the market. However, alternative data might be the solution to solve many of these challenges.
Financial wellness tools could benefit from alternative data to provide a more complete picture of a consumer's financial health. Alternative data can help FIs open the right account for the right consumer and identify potential cross-sell opportunities by keeping a better pulse on the consumer's portfolio performance. From a security perspective, identity theft protection solutions could benefit from alternative data for additional protection and faster detection if the consumer's identity is compromised.
To meet the needs of today's consumers, identity theft protection and financial wellness tools are a necessity. Alternative data can help augment these tools to create unique, well-rounded solutions that go beyond traditional credit data. The result is that consumers benefit from increased detection, protection and total awareness of their financial health.
Coming soon FIS® will be launching a real-time consumer credit monitoring and ID theft protection service that includes the first-in-market ChexSystems® trigger-event alerts and alternative data – OnAlert™. Now, financial institutions can teach customers about their credit, how it works and how to improve it with scores, reports, monitoring and alerts and shield them from identity theft and fraud with monitoring alerts and restoration services.
You can generate more loyalty, retention and profitable growth by informing, educating and protecting customers. Consumers enrolled in credit education see an average improvement of approximately 20 points in the first twelve months. Additionally, 50% of customers in paid programs stay registered for more than four years, and current clients see up to 800 bps in customer retention among identity protection plan enrollees versus non-enrollees.
Learn how you can answer the call for greater financial wellness and identity protection. Contact us today to learn more about OnAlert.

Hablemos
Juntos, podemos trabajar para resolver sus objetivos comerciales. Proporcione su dirección de correo electrónico a continuación y un representante se comunicará con usted pronto.