Fintech Insights
Retail Payments Put Consumers in the Driver's Seat

Ernie Buday, Vice President, Product Strategy, FIS
May 20, 2019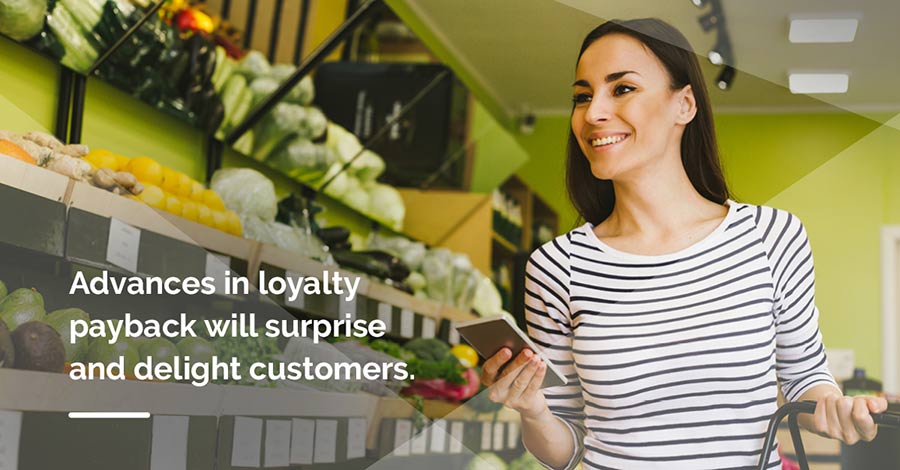 Retailers are reacting to rising consumer expectations about getting what they want and getting it on their own timeline. Recently, Amazon announced its plan to invest $800 million in Q:2 to begin cutting two-day Prime delivery in half with hopes of expanding the range of product consumers will buy online. To stay competitive, retailers are shifting investments to meet increasing consumer demands for convenience, digital access and immediacy.
Improving the In-Store Shopping Experience
Retailers are employing a variety of technologies that improve the in-store customer experience by reducing time spent at checkout and easing payment friction. Self-service return kiosks at Nordstrom scan receipts and credit shoppers' accounts. Elsewhere, AI- and computer-vision-software-driven technology tracks items placed in shopping carts, paid for by consumers simply selecting their choice of payment. And contactless payments are mitigating payment friction universally with tap-and-go.
Technologies employed to provide a more targeted customer journey in a self-serve environment include AWM Smart Shelf facial recognition technology. Computer vision technology identifies multiple physical aspects of a customer, and leverages this data to target dynamic pricing, discounts and content to shoppers. Products added to carts are automatically recognized and payment is facilitated by the app.
Facilitating Sofa Shopping
Consumers are used to shopping from their homes, ordering from their favorite restaurants for home delivery, or scheduling a car service pick-up – increasingly via voice-activated technologies.
Just about every major retailer – from hardgoods and softgoods retailers to grocers – offers the convenience of Buy Online, Pickup-In-Store (BOPIS). Increasing by 47 percent year-over-year during last holiday season, BOPIS, when well executed, allows consumers to skip delivery charges and quickly pick up their merchandise on their own time schedule.
Last-mile delivery solutions are making the shopping experience for food orders more convenient through location-sharing technology, which allows consumers and restaurants to track their drivers. Add the ability to pay through the app and it becomes the hassle-free experience consumers expect.
According to recent reports, mobile order and pay ahead apps now account for six out of every 10 digital food orders. Quick service restaurants are scrambling to get their apps onto consumers' phones by adding loyalty program hooks and employing tools such as AI and machine learning to better secure their platforms.
Advances in Loyalty that Surprise and Delight
Immediate gratification is a byword for modern retail as consumers look for a personalized and contextual experience with deals and discounts based on loyalty and behavior. Today's loyalty programs require a fundamental shift away from legacy models that place the burden of redemption on cardholders and infrequently engage them when takes a long time to accumulate enough points to redeem. Connecting with consumers on their terms requires integrating loyalty programs into consumers' regular routines and meeting consumers' expectations for immediacy and ease of redemption.
An example of what is available to retailers to help drive sales is an FIS loyalty program model that provides immediate payback to consumers. Currently used at thousands of gasoline stations, the FIS solution delivers a "surprise and delight" experience by presenting the option of using reward points just like cash at the pump. Cardholders use their payment card at the point of sale and, if the cardholder has accumulated enough points to qualify for redemption, a rollback offer is presented.
By intelligently integrating loyalty points into the regular transaction process, retailers – especially those selling commodity goods – differentiate themselves by keeping their loyalty program front and center in consumers' minds.
Jumpstart your day in a matter of seconds with quick snapshots of industry trends and leading perspectives delivered straight to you. Sign up for RISE here.
Tags: Digital Innovation, Technology
Hablemos
Juntos, podemos trabajar para resolver sus objetivos comerciales. Proporcione su dirección de correo electrónico a continuación y un representante se comunicará con usted pronto.