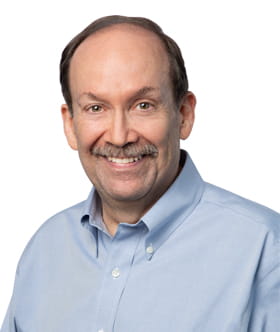 Marc Mayo is corporate executive vice president and chief legal officer (CLO) of FIS. As CLO, he manages the provision of legal services and support to FIS and its subsidiaries worldwide. Previously, Mr. Mayo was deputy general counsel at FIS over corporate, mergers and acquisitions and employment law. Mr. Mayo joined FIS in 2012 and became CLO in 2015.
Before joining FIS, Mr. Mayo was a shareholder with the law firm of Rogers, Towers P.A., during which time his clients included FIS. Prior to that, Mr. Mayo was general counsel and senior vice president of human resources of AccuStaff, a publicly traded staffing company that has since been purchased by Adecco.
Mr. Mayo holds a bachelor's degree from Georgetown University and a juris doctorate from the George Mason University School of Law, where he was a published member of the law review. A great believer in contributing to the community, Mr. Mayo has served as chair of the boards of OneJax, the Juvenile Diabetes Research Foundation (North Florida Chapter), the Center for Corporate and Family Health and the Jacksonville Bar Association. In 2019, Mr. Mayo received the "World Recognition of Distinguished General Counsel" from the Directors Roundtable and was listed in The Legal 500's "GC Powerlist 2019."
Let's Talk
Together, we can work to solve your business goals. Please provide your email address below and a representative will reach out to you soon.