Fintech Insights
Virtual cards, B2C disbursement are advancing B2B payments
Norm Marracinni | SVP Commercial and Retail Payments, FIS
July 26, 2021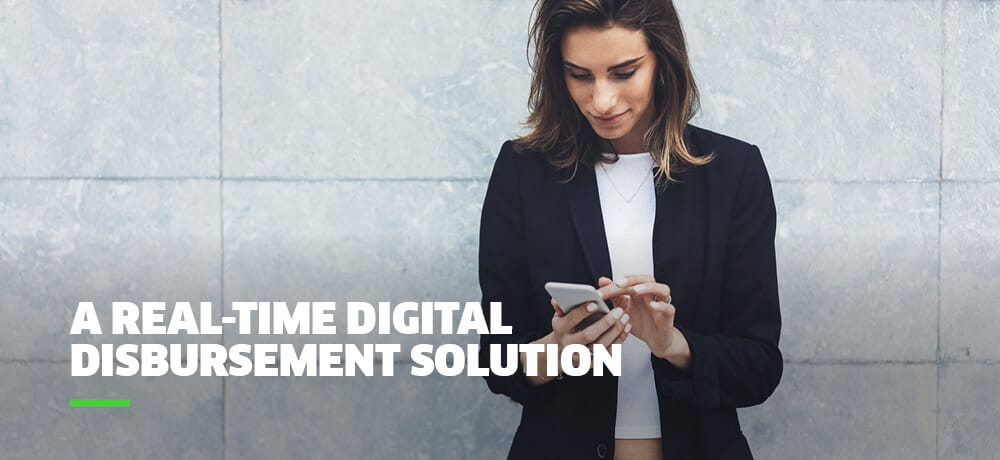 The shift to digitization has affected every corner of the financial services industry, especially when we look at the different ways that both individual consumers and businesses want to pay for items. This shift has heavily affected the B2B payments space especially, with organizations now looking to remove manual, paper ridden processes in favor for faster, digital solutions. More specifically, the areas of virtual cards for business use and disbursing payments to individuals using a corporate account saw a tremendous shift of interest during the recent pandemic.
How are virtual cards affecting B2B payments?
Until recently, payers were using P-Card to pay for the B2B purchases that they needed to make for their business. This, however, was restricted to payments made for goods and services where payment was required at the point of sale or the organization did not require a purchase order. Using a P-card meant that their days payable outstanding would be extended while also paying their suppliers on time and sharing in the revenue. Throughout time though, payers were looking for ways to automate their entire accounts payable process. Virtual Card was then adopted and allowed payers to have ways to make card payments for invoiced goods. Virtual card is paramount for businesses to become more efficient and to allow for straight through processing which lets an organization turn an ACH or check into a real time payment option.
B2C disbursements in a mobile world
This technology is the real-time digital disbursement solution that offers Commercial clients the ability to streamline payments to individuals. It is designed to reduce commercial costs tied to physical check disbursements and build valuable goodwill between payor and payee. In fact, Disburse Pay from FIS is a fully realized payments engine and mobile-first payment notification and claims tool. This technology solution provides four key highlights for users:
Easy payment distributions - A batch file that includes the contact information of your customer's recipients is used to digitally distribute disbursement payments to anyone with a U.S. bank account.
Quick payment notification - Notifies your customer's recipients in an email or text message with instructions to claim the payment.
Secure claim portal - Your customer's recipients can easily claim payments using a secure website hosted by FIS. Recipients are authenticated using a claim code provided your corporate customer.
Multiple claim options - Your customer's recipients can enter either a debit card number or account and routing number eliminating the delays of sending a paper check. If money is claimed using a debit card, the money is moved in real time. If claimed using the account information, the ACH transaction will likely go out same day. Future Zelle, RTP (TCH), PayPal/Venmo and Pre-Paid
How is FIS helping organizations with their integrated payables?
FIS continues to remain focused on advancing our payments and receivables solutions to not only keep up with the environment, but to ensure we remain in front. We are focused on reducing challenges associated with laborious processes and resource constraints with our superior supplier onboarding and support teams. By challenging ourselves and our partners, we can bring our clients solutions that support their B2B and B2C payments through various modalities which will ensure their suppliers are taken care of and their brand is perceived as a technological frontrunner.
Hablemos
Juntos, podemos trabajar para resolver sus objetivos comerciales. Proporcione su dirección de correo electrónico a continuación y un representante se comunicará con usted pronto.