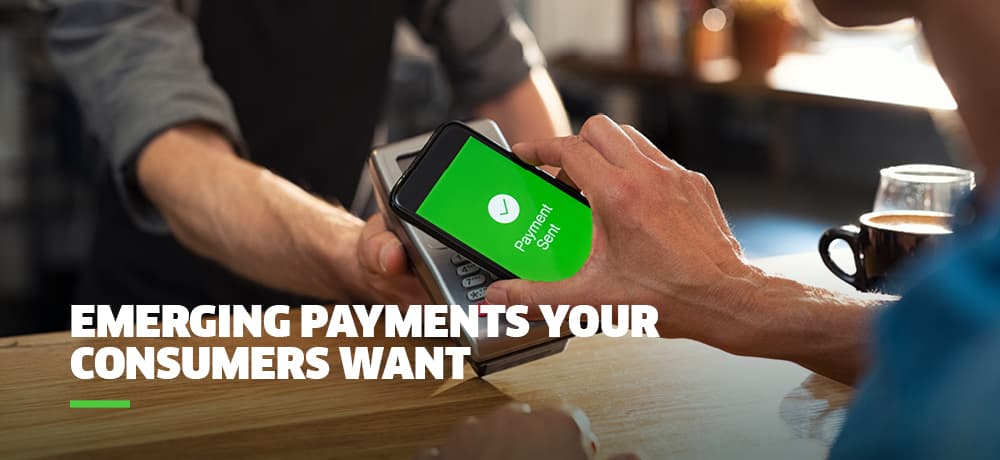 Consumers around the globe have seen the value of being able to pay anyone from anywhere firsthand as a result of the pandemic. Now, their interest in similarly convenient payment methods has been piqued.
When we surveyed consumers in five regions, across all generations, it became clear that people have become generally open (and in some cases, eager) to try more new ways of paying. Read on for an overview of some of the payment innovations consumers said they most want to use now, and in the future. To see the detailed insights, and how responses varied based on the consumer's age and region, download the full infographic at our Payments One site.
The growing appeal of buy now, pay later (BNPL)
Under the impression that BNPL-style offers appeal to consumers when buying at a very specific price point? Think again. Our research revealed that it's almost as appealing for purchases under $250, as it is for those over $1,000.
Cryptocurrency
Pew Research Center reports that 16% of Americans say they have used cryptocurrency in some way—a significant jump compared to the 1% who said the same in 2015. In the United Kingdom, more than two million people (about 21% of the U.K. population) reportedly own cryptocurrency. Despite that a growing number of major merchants like Overstock, Microsoft and Starbucks accept crypto as a form of payment, it's still early days for this payment form. In fact, just 5% of the consumers we surveyed currently use cryptocurrency to pay.
Contactless payments
Contactless payments proved their value when the pandemic brought about the need to limit physical contact, but they're proving to have staying power. In fact, more than 55% of consumers we surveyed agreed that this payment technology makes paying easier, and also makes them feel more safe.
What other payment technologies do you need on your radar? Read the full infographic here to find out!

Hablemos
Juntos, podemos trabajar para resolver sus objetivos comerciales. Proporcione su dirección de correo electrónico a continuación y un representante se comunicará con usted pronto.