Fintech Insights
Collaboration and Creativity Fuel Innovative Solutions at FIS Innovatein48
Mike Silverman, FIS Corporate CTO Office, Head of Development Strategy, and Transformation
October 02, 2017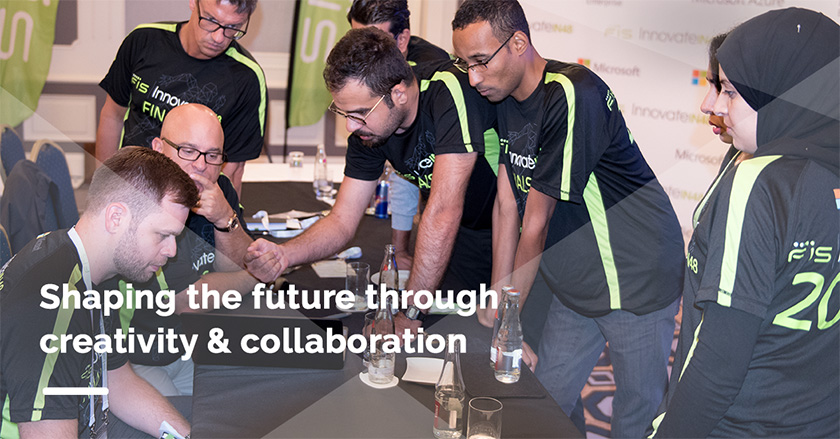 On September 14, I had the privilege of working with a distinguished group of IT professionals to determine which of the teams competing in the finals of FIS' global development competition, FIS|InnovateIN48, was worthy of winning the competition. The judging panel included representatives drawn from our client base, industry experts, our own IT leadership and last year's winning team. I can honestly say that in the five years of holding this competition, the quality, creativity, and applicability of the proposed solutions was the highest we have seen. It was an incredibly tough decision.
Of course, there must be a winner, but all the 14 teams who made it to the final in Berlin should be very proud of their achievements. These teams came from our IT facilities around the world and had battled through the preliminary rounds to come out ahead of over 300 entries to make it to the finals in Berlin.
The challenge this year was to use Machine Learning/Artificial Intelligence (ML/AI) within a financial services context. This is one of the hottest development areas within our industry and we are already seeing the technology being used to increase the quality of IT infrastructure, reduce outages, improve repair times and much more. Some of our finalists developed solutions during the final that addressed these opportunities. Others analyzed market and transactional data in new and inventive ways and within these use cases, we saw teams cover some radically new ground.
What separated the top three from the rest of the pack was demonstrating the ability to develop truly creative and "unexpected" uses for ML/AI. The team in third place focused on security, their solution verifying that the person using a system is in fact the same one who logged in. The second-place team invented analytics around an individual's spending patterns, including an amazing "Can I afford this?" feature. Our winners this year created a truly incredible solution that used Machine Learning / Artificial Intelligence in a way that will really derive benefits for users. Their solution monitors how a product is used and then makes recommendations and generates workflows based on this knowledge.
FIS|InnovateIN48 may be over for our competitors, but it's just the start of the journey for their creative thinking and their proof of concept developments. FIS' ideation portal, called InnovateNow, is a companywide initiative that collects and disseminates innovative thinking across the IT organization, allowing good ideas to be shared and developed further. All entries from the finals enter their ideas into InnovateNow to start the review process.
It is with initiatives such as InnovateNow and InnovateIN48 that FIS continues to extend its reputation for innovation within the financial services sector and brings new and exciting opportunities to the market for the benefit of our clients and their customers.
Congratulations to this year's winners and to all 1,300 developers who took part in the competition around the world and in so-doing helped to drive the innovation agenda at FIS.
Tags: Innovation, Technology, Data Management & Analytics
Hablemos
Juntos, podemos trabajar para resolver sus objetivos comerciales. Proporcione su dirección de correo electrónico a continuación y un representante se comunicará con usted pronto.