Fintech Insights
Navigating banks through the CARES Act
Rob Lee | EVP of Core and Channels, FIS
May 18, 2020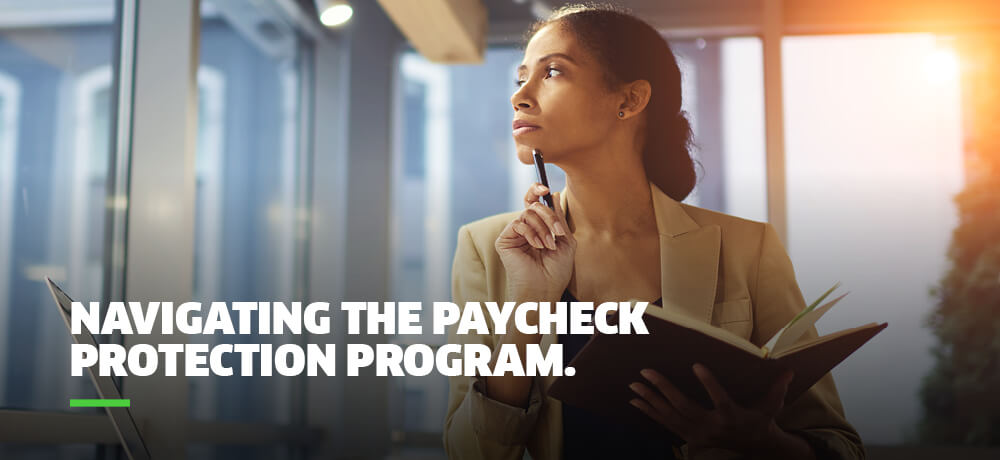 No doubt about it – the world has changed. The Covid-19 pandemic has transformed how we work and live. The challenges facing small and medium-sized business (SMBs) are unprecedented. Just keeping afloat, paying employees, and, first and foremost, staying safe in these uncertain times ensures it's not business as usual.
Many SMBs are being forced to shutter their doors while they face difficult decisions regarding their workers. A recent report from Main Street America indicates that more than seven million small business across the country are in danger of closing permanently should the crisis continue for several more months. SMBs revenues are down drastically as well, and nearly 36 million Americans employed by these companies are facing unemployment.
But the world also has witnessed an outpouring of collaborative and creative gestures to help one another during this crisis. As you know, the Small Business Administration launched the Paycheck Protection Plan (PPP) under the CARES Act to assist SMBs and keep their workforce employed. As banks faced the onslaught of small business loans, they needed support automating approvals and forgiveness that was in real-time and stayed up to date on the appropriate guidelines. This let the SMBs focus on their operations during this critical time, and not on wondering how they will meet payroll.
To help banks help SMBs, FIS announced Real-Time Lending, in partnership with Numerated, to help you manage these small business loans that are designed to get more people quickly back to work. FIS Real-Time Lending is a solution that features one platform for all PPP loans, including pre-filled forgiveness requests and digital doc uploading, routing and e-signing. This allows borrowers to apply online in minutes and receive instant approval and funding within hours, keeping them operational and getting people back to work as quickly as possible.
The program went smoothly for our customers and we continue to support financial institutions through the loan forgiveness process. FIS' automated Loan Forgiveness provides thousands of small businesses forgiveness of the loans they have borrowed through this relief program through a quick and seamless process. We'll continue to support you as additional stimulus programs are announced. We also helped our clients and communities through this period by providing virtual terminals, temporarily eliminating minimum transaction amounts and waiving certain fees for small merchants, contributing masks and supplies to the communities in which we do business, and donating prepaid cards to military families and children in need.
In addition, we've launched a new resource website to address all your concerns about Covid-19 and to help address the concerns and needs of our clients, including guidance on government relief programs. Be sure to check the website regularly as content will be updated and available as solutions and programs are made available.
FIS is working tirelessly to deliver both continuity and solutions that will help your business adapt to the strain brought on by the coronavirus pandemic. Adapting to these unknown and rapidly changing circumstances will be vital but we are here with you. As always, our partnership with you is built on the premise that your success is our success.
The world may have changed, but we are here for you. And together, we will navigate through these troubling times and move towards a return to normalcy.
Let's Talk
Together, we can work to solve your business goals. Please provide your email address below and a representative will reach out to you soon.