Fintech Insights
Filtered Spend prepaid cards provide new opportunities for businesses
Jerry Uffner | SVP and Group Executive for the FIS Prepaid Business and Lori Breitzke | Vice President of FIS Product Management, Prepaid
February 22, 2021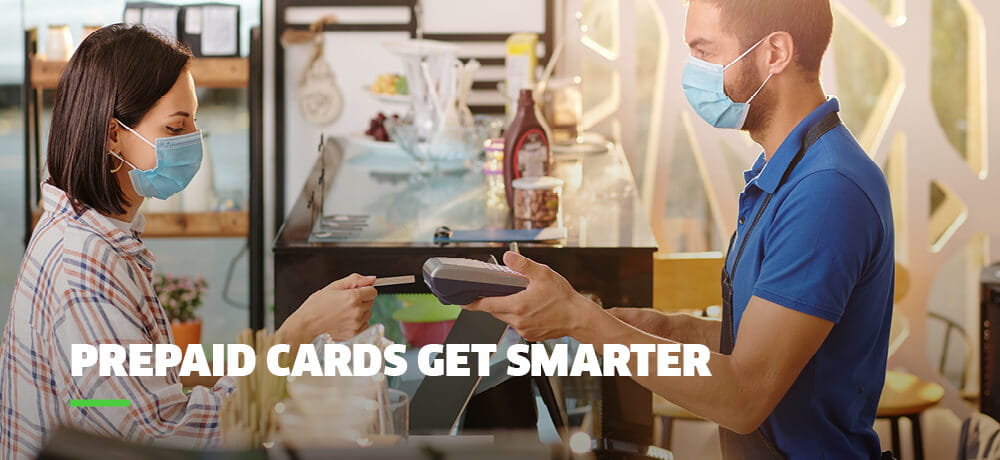 As you get off a train on your way home, you feel like having a snack. Instead of reaching for a candy bar, insurance and healthcare companies who want to reduce their patients' long-term healthcare costs now have a way to incentivize customers to eat healthily and grab an apple or banana instead.
Ever since the world began its fight against the global pandemic a year ago, prepaid cards have provided a range of timely benefits, from being able to distribute digital funds that recipients can tap and use instantly like earned wages and COVID-19 stimulus payments, to enabling businesses and agencies to make same-day disbursements to their suppliers, vendors, employees and benefit recipients.
Prepaid cards are continuing to grow in popularity. Overall, the amount loaded onto US prepaid cards increased from $374 billion in 2019 to $397 billion in 2020 – and it's expected to reach $462 billion in 2024, according to Mercator Advisory's 2021 Outlook report.
Meanwhile, digital payments are continuing to evolve. With Filtered Spend, prepaid cards can now meet businesses' need not only for speed and transparency, but also for far greater precision and reach by enabling healthcare and insurance companies, employers, government agencies and consumer brands to allocate dollars for specific pre-approved spending: for example, healthcare companies can target customers who may not have easy access to fresh fruit or vegetables and offer them a prepaid card to use at a kiosk in a train station, bus depot or store to buy food that specifically promotes healthy habits.
Government agencies can use prepaid cards to ensure people who are receiving assistance from a food stamp program, for example, are only purchasing allowed items; charities can use Filtered Spend cards to show current and future donors exactly how funds are being spent, and retailers who want to reward consumers who purchase a specific brand or product can also do this by allocating dollars on a prepaid Filtered Spend card.
Filtered Spend cards use an Approved Product List (APL) to determine what products are eligible for the program, with the added benefit that they provide businesses with focused reporting on what purchases cardholders are making and at which locations – so they can regularly and accurately evaluate the successful implementation of their programs.
The upside for highly regulated businesses is high too: Insurance companies or program managers can set aside a fixed dollar amount as part of the cardholders' benefits to buy pre-approved over-the-counter items such as cough medicines, bandages, walkers or reading glasses – and decline any attempted non-approved purchases on the card from the same store.
As prepaid cards get smarter, they present new opportunities for businesses to better direct customer spend, reinforce their brand and add value to the customer relationship.
Let's Talk
Together, we can work to solve your business goals. Please provide your email address below and a representative will reach out to you soon.