Fintech Insights
Why enterprises are migrating toward transaction testing-as-a-service
Rahul Shah – VP of Global Practice, Enterprise Payments for FIS
October 10, 2022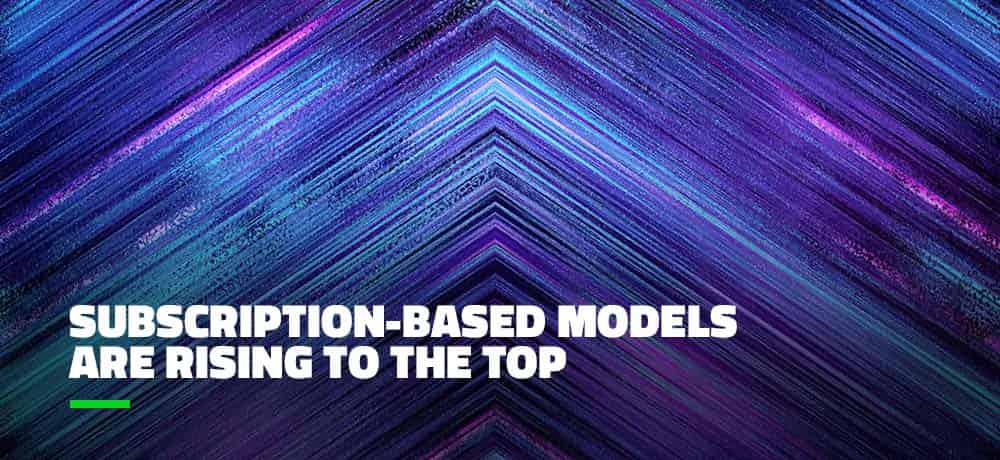 Transaction testing, host system validation and payment network testing and certification are critical to ensure enterprises are adhering to governing specifications while maintaining a reputation of processing reliability. Manual testing practices have been acceptable as recently as five years ago, but new payment rails, features and capabilities along with more network and government regulations are making it increasingly difficult for enterprises to meet testing mandates on their own.
While test automation can ease the pressure, it's not always an affordable option because of the investment required. This includes costs for testing infrastructure, automated testing software dedicated to specific testing goals, the hardware to host testing and experienced personnel to oversee and manage the testing process.
Why subscription models are appealing
In response to the high costs of in-house testing, increasing complexities in compliance, regression and integration testing and network certification and the ongoing evolution of the payments industry, transaction testing is trending toward subscription-based test environments. In addition to gaining access to cloud-based automated test solutions, subscription services can provide support from experienced test execution experts.
Let's look at five reasons enterprises are migrating toward a subscription-based model.
1. Battling disadvantages of manual testing
Performing manual tests requires experienced testers and time, both which are costly to organizations. Since test results depend upon the skills of the testers, manual testing is also unreliable and prone to errors. Without sufficient resources to respond quickly to issues in the testing process, enterprises are put at a disadvantage.
In contrast, automated payment gateway testing offered in a subscription service allows enterprises to quickly react to unexpected issues or events that turn up in the final stages of testing without the burden of building new test infrastructure in-house. Enterprises can execute multiple tests, compare results with previous runs and generate detailed log reports for analysis – all with limited effort.
2. Problems with physical test devices
Another issue with manual testing is that test transactions may require access to physical devices such as ATMs or point of sale terminals, which can be costly or simply not available. Test teams may be limited by the availability of test devices and not have the capability to perform test tasks remotely.
3. Costs related to in-house testing infrastructure
A subscription service that utilizes virtualization through cloud-based access to the test environment removes the dependency on live systems or related hardware. Around-the-clock availability of simulators through a hosted service enables enterprises to perform network testing remotely, on demand and in response to changing mandates.
Enterprises that perform automated tests must invest in dedicated test software that can be expensive – the cost of the license alone is often too great a burden for many organizations to justify, especially if certain tests are limited in scope or don't need to be performed regularly. Even the most modern testing software, when hosted on-site, still requires a server, database, storage capacity and other hosting infrastructure. When combined with the necessary IT services, security and system administration to manage the testing, the costs for on-site testing programs and network certification can be unmanageable.
Subscription-based access to a testing environment allows organizations to better manage the cost of testing by purchasing access to testing software and expertise instead of the actual software and testing experts. With a flexible subscription model, enterprises pay only for the testing they need and when they need it.
4. Lack of technical capabilities and resources to conduct mandatory testing
With or without automation, the transaction testing process requires a high level of expertise. Payment network certification projects can be especially demanding since rules are constantly changing.
Utilizing a subscription model for test execution through an experienced partner removes the burden of identifying, training and dedicating personnel to the task of testing. Instead of expending time and internal resources, enterprises can rely on experts that work closely with the major payment brands who stay abreast of new developments in the industry to help ensure more efficient testing.
5. Inability to keep up with technology advancements and changes with the card networks
Payments technology continues to evolve quickly, and legacy-based systems are often ill equipped for required updates, leading to inaccuracies and delays in the transaction testing process. Enterprises need to keep abreast of costs to maintain and update their testing infrastructure. This includes installing the latest updates to meet changes in payment schemes' requirements. Knowing when and how to update in-house testing infrastructure requires resources, and updates can be time consuming.
Using a subscription-based testing environment allows organizations to remove these dependencies and enjoy the benefits of automated compliance testing without the related burdens.
One option for a secure, economical and quick alternative to test, validate and certify payments systems is FIS® Open Test Solutions (OTS). The FIS OTS subscription-based service provides a scalable, robust and secure hosted testing system that helps enterprises enable on demand testing, increase reliability and increase test coverage with minimal effort while controlling costs. Simulators support many payment network formats such as ISO8583, ISO20022, EMV Card Payments and Interbank Real-Time Payments.
Discover more about how FIS Open Test Solutions can benefit your enterprise.

Let's Talk
Together, we can work to solve your business goals. Please provide your email address below and a representative will reach out to you soon.