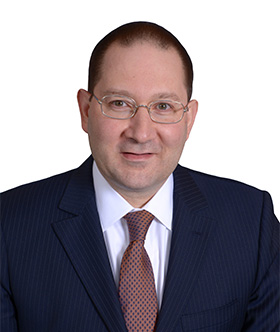 Rafic Naja
Chief Strategy Officer
Dr. Rafic Naja is the chief strategy officer of FIS. In this role, he is responsible for shaping the company's corporate strategy and mergers and acquisitions.

Rafic's prior experience spans strategy and finance leadership roles in global organizations, including heading Financial Planning and Analysis (FP&A) for Worldpay in Cincinnati, Ohio; FP&A and Corporate Strategy for Owens Corning in Toledo, Ohio; Corporate Portfolio Management and Finance Analytics for Cisco Systems in San Jose, California; and Strategy and Business Development for Pall Corporation in Port Washington, New York. Rafic's prior experience also includes significant strategy and corporate finance consulting roles with McKinsey & Company in Boston, Massachusetts and Washington, D.C.

Rafic has an undergraduate degree in economics from Georgetown University, where he graduated summa cum laude, and he earned a Ph.D. in economics from Massachusetts Institute of Technology (MIT).
Vamos conversar
Juntos, podemos trabalhar para atingir seus objetivos de negócios. Por favor forneça seu endereço de e-mail abaixo e um representante entrará em contato com você em breve.