Fintech Insights
The time has come for balance sheet management and ALM BPaaS
Joe Sass | Group Executive, Risk and Performance, FIS
January 03, 2022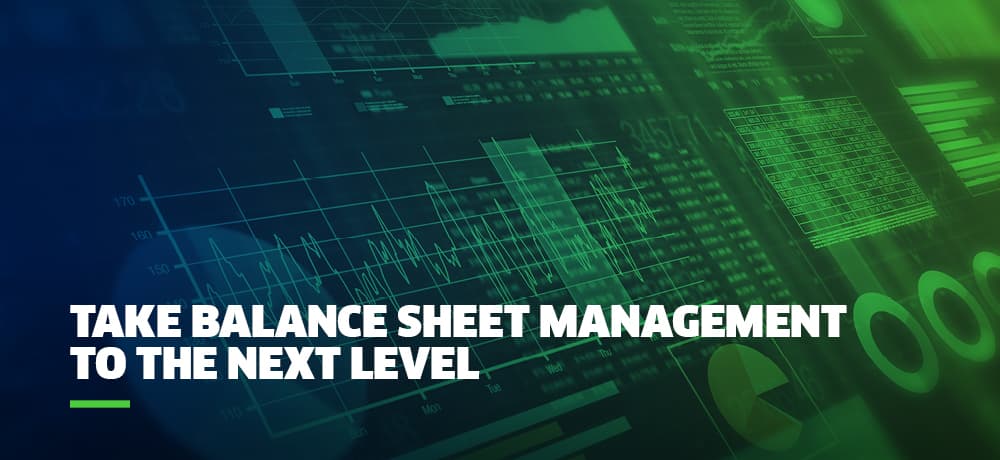 As banks increasingly use technology to provide a differentiated customer experience, risk and control functions must also up their game with innovation.
In the age of cloud-based, high-performance computing, digitization has moved beyond just creating efficiencies and lowering costs. It also helps drive competitive advantage by breaking down silos to optimize interest rate, liquidity and capital positions. And when you combine it with business process as a service (BPaaS), you can do even more.
For senior managers, a main objective has been to more closely align the risk, treasury and finance functions. Breaking down these silos will achieve the consistency and dependencies between different risk types necessary for enterprise-wide risk management and stress testing.
With both highly standardized and easy-to-configure functionality, as well as formula-driven interdependency capabilities, your different business units can more rapidly meet both external demands like regulatory stress tests and complex, ad-hoc internal senior management reporting asks.
Plus, by harnessing the latest innovative technologies, you can get an even greater return on your investment in software. For example, cloud computing allows you to reduce infrastructure costs by up to a third. With potentially unlimited power, cloud environments also bend easily to the demands of hyper-fast computing, so you can run many more scenarios and datasets at high speed.
A new generation of managed services can also help, by not only hosting and running your IT, but also performing day-to-day operational duties on a BPaaS basis.
Finally, with banks today more likely than ever to receive extra supervisory – or front-page newspaper – attention, there's an urgent need to streamline and effectively execute regulatory activities.
Ultimately, you'll have all tools you need for true strategic balance sheet management. So, you can not only better identify, quantify and monitor risk, but also improve your business plan, your margins and your competitive edge.
Explore our E-book to discover the five key characteristics that you need for holistic and consistent management of the balance sheet – and see how our award-winning FIS® Balance Sheet Manager (formerly Ambit Focus) can help you take balance sheet management to the next level.

Vamos conversar
Juntos, podemos trabalhar para atingir seus objetivos de negócios. Por favor forneça seu endereço de e-mail abaixo e um representante entrará em contato com você em breve.