Fintech Insights
Digital disbursements offer a better customer experience
Katie Steinfeld VP | Head of Product for Commercial Payments and Billing Solutions
July 25, 2022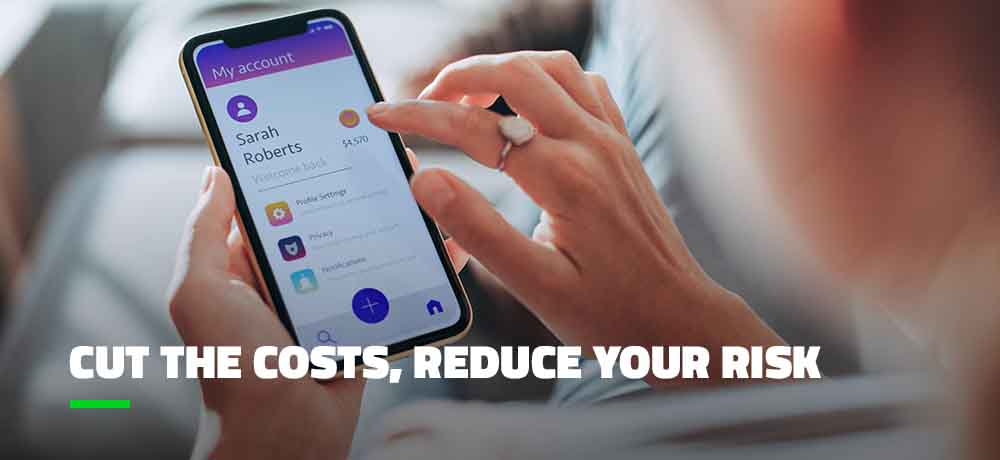 Digital technology has made significant headway to change disbursements for business-to-business payments, but consumer payouts have largely continued along traditional lines. Until now.
With consumers becoming more accustomed to making and receiving payments electronically, corporates are looking to implement a digital disbursement strategy for their customer payments, too. As their financial institution, you're likely the first place they'll turn to for help.
Business-to-consumer digital disbursements have lagged behind
With the global business-to-business payments market estimated to grow 10.20% annually, from US$903.50B in 2021 to $1,618.15 Billion by 2028, it's no wonder that corporates have prioritized their digital payments strategies on B2B over B2C. B2B payment volumes trend larger and with more regularity than B2C, and the terms differ. While consumers typically pay for goods and services before receiving them, businesses usually receive billing invoices after receipt of goods and services.
Another reason B2C digital disbursements have been slow to catch on is because legacy B2B platforms haven't offered the functionality to disburse electronic payments to consumers more broadly. The accounts payable process for B2B transactions is typically more complex, and the technology involved hasn't been conducive to a consumer payment experience.
What's prompting the shift now
While B2B payments tend to exceed B2C in volume, several factors are causing corporates to reconsider their strategy for B2C disbursements.
Most significantly, changes in the marketplace brought on by COVID-19 have accelerated consumers' adoption of digital payments. Prepaid cards, person-to-person payments and other digital options are driving consumer expectations for fast, convenient payments. As digital payments become the norm for consumers and corporates alike, check payments continue to fall out of favor.
On the business payment side, corporates face requirements for escheatment and accounts payable reconciliation that take up resources and increase costs. When not just one but hundreds of rebate checks remain uncashed, corporates pay the price in fees and labor. Escheatment laws vary by state, adding to the complexity; a business that operates in multiple states is subject to the escheatment laws in each state where they have an office or where a rebate recipient lives.
Lastly, corporates are seeking additional ways to present value-add processes for their clients while preserving resources on their side. To stay competitive, corporates need payment solutions that streamline payouts and satisfy consumer demand. Digital technology and automated processes are key to this effort.
For payees, it's not just about recipient choice
While offering a range of payment options is an effective strategy to alleviate friction, cart abandonment and customer churn, it's not the only thing to consider. Consumers are also looking for a payment experience that meets their needs for comfort and accessibility.
This means that consumers want to know that their payment is secure and their financial information is protected. In addition to being able to use their preferred payment type, they want visibility into the process. They want to know how much, by what means and when they will be paid or their payment will be processed.
Keeping your customers in the loop about the status of their payment can also build good will. Sending a text or email notification about when a payment will post or a rebate will be administered provides assurance about the process – and gives you an opportunity to build the relationship.
A digital disbursement platform offers corporates many benefits
An integrated digital disbursement platform allows corporates to meet customer expectations by presenting a variety of payment modalities and speeds of delivery. It can also reduce risk by removing requirements to obtain or store customers' banking information.
Additionally, digital disbursements eliminate the dependency on checks, further reducing risk and costs. This is particularly important considering that check fraud accounts for 60% of attempted US bank fraud, and costs continue to rise for check payments with an average of $6 per check.
Lastly, digital disbursements ease the reconciliation and the accounts payable process with valuable data and status updates for integration to a corporate's ERP system.
Lower costs and fraud risks with a disbursement platform for consumers
Disbursement platforms like FIS® Disburse Pay provide a secure way for your corporate customers to digitally distribute disbursement payments to many recipients with real-time capability. Businesses can easily send funds to an individual's bank account or instantly credit funds using their debit card without having to touch the recipient's bank information.
As you evaluate options for a digital disbursement option for your corporate customers, it's important to consider one that can accommodate emerging payment methods. FIS continuously innovates for new payment rails, allowing our financial institution partners to quickly add new payment methods without lengthy development and integration.
To learn more about the benefits of digital disbursements for your corporate customers and your financial institution, visit FIS Disburse Pay, or reach out to your trusted payment partner.

Vamos conversar
Juntos, podemos trabalhar para atingir seus objetivos de negócios. Por favor forneça seu endereço de e-mail abaixo e um representante entrará em contato com você em breve.